When is World Vitiligo Day in 2022? Do you know the answer to this question? As a rule, the most part of modern men and women is not able to reply it. Sometimes even the people who have this medical problem don't know about the date devoted to it. However, today we are going to clarify this situation and introduce you an occasion. Are you ready? – We are starting.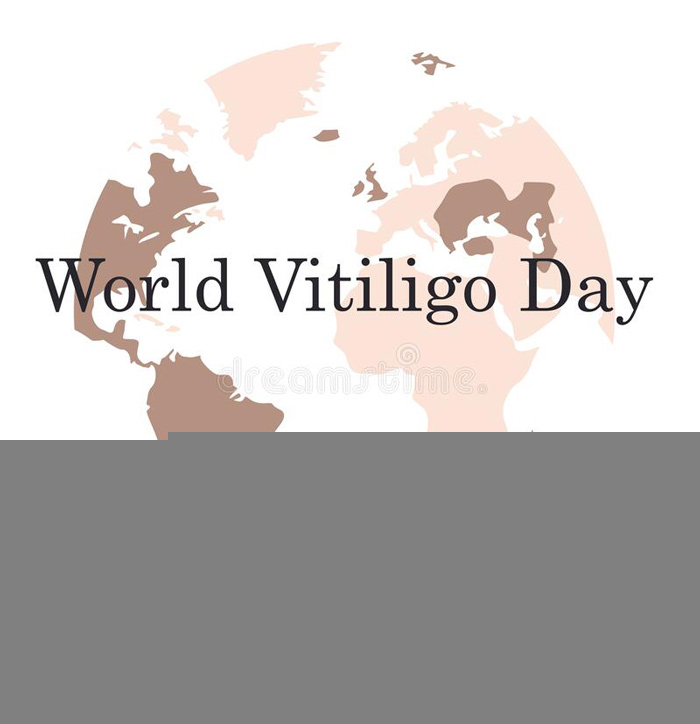 History
Talking about the matter what day Vitiligo Day in 2022 is, we would like to mention the historical background of this event. The holiday is always celebrated on June 25th. The event has a fixed date, so you can memorize it and join its celebration any year you would like to do it.
Why did the establishers choose this date for the celebration? – Well, it was followed by the really sad event. The matter is that on this day, one of the most famous patients with vitiligo, the legendary singer Michael Jackson, died.
Celebrating June 25 as the day of vitiligo was proposed by the American Steve Hargadon, an entrepreneur who is engaged in innovative technologies in the field of education. Hargadon, who suffers from vitiligo himself, founded the private social network called VitiligoFriends.org and the Uniquely Beautiful project, where people with this skin condition can share their photos.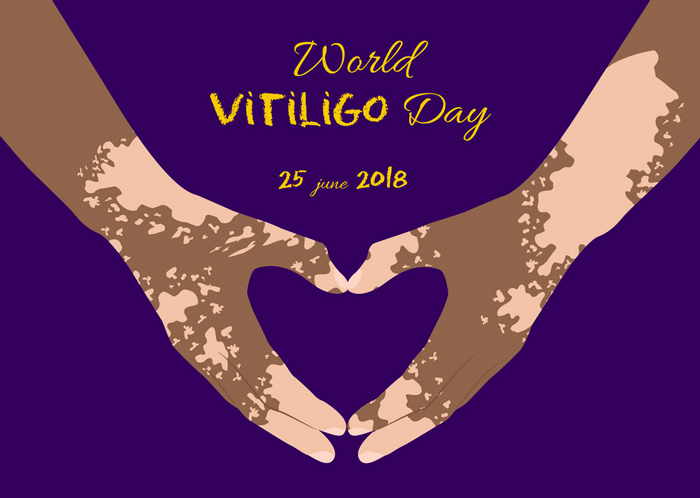 Meaning of VitiligoDay 2022
What does World Vitiligo Day mean? – Well, we don't know for sure whether this occasion means something special for you. There are a lot of people, who know nothing about this medical problem, so it is not a big astonishment that they are not going to celebrate it.
However, even 10-15 years ago, few men and women knew what vitiligo was and were surprised at the white spots on someone's body. But now people have learned more about this disease. American experts say that over the past 10 years, a mysterious and incurable skin disease like vitiligo has become three times more common all around the planet. To tell you the truth, this is no longer such a rare disease. Most people do not scare it at all. Moreover, they don't even try to hide it and never get embarrassed when somebody sees them.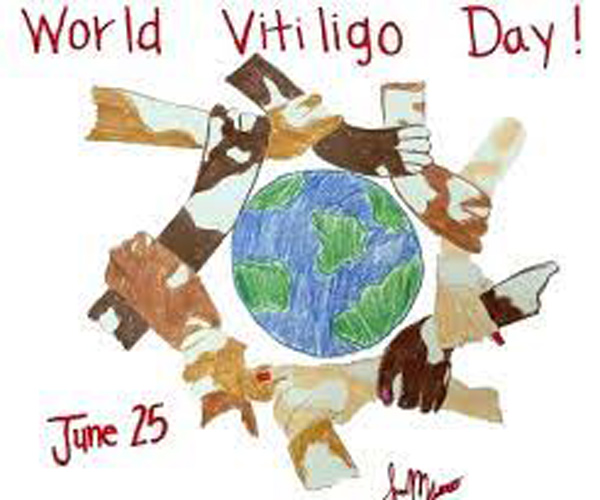 For a long time many man and woman have heard that vitiligo is a disease that begins with the appearance of white or pinkish spots on the skin, which increase over time. Such spots have clear boundaries. Their outlines are most often round or oval.
And many already know that the King of Pop Michael Jackson had this kind of disease. It was not a serious problem for him. Some people are even familiar with the story of the now successful Canadian fashion model. Her name is Winnie Harlow and she has turned the disease into a significant part of her image. Up to the present moment this lady is the world's first model with vitiligo.
Definition
Investigating the question "When is International Vitiligo Day 2022?" we found a lot of amazing details. Today we are going to share some of them with you.
First of all, the name "vitiligo" comes from the Latin word vitium, which means "defect", which already initially suggested the reaction of others to such an unusual disease. Vitiligo is most often diagnosed in 64.4% in spring and summer. Geneticist Richard Spritz of the University of Colorado has found a connection between eye and skin color and the likelihood of getting vitiligo. According to the scientist, the highest risk is in dark-skinned and brown-eyed people.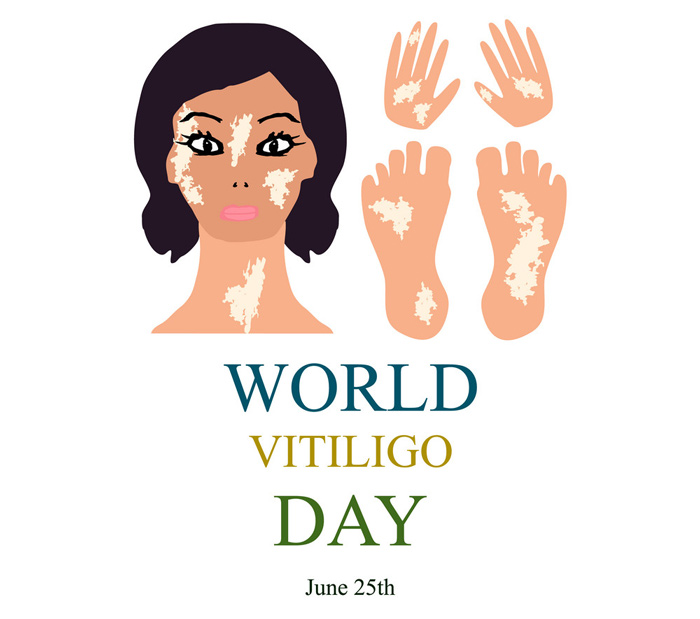 Following the specialists' points of view, this medical problem can appear at any age. However, more often it happens at a young age. It starts from the appearance of white spots.
As it has been already mentioned they may be of various sizes and shapes. The skin doesn't usually change. In the course of time, the troubled areas increase in size. The patient has extensive places of white-milky color. Even the hair there becomes discolored.
All in all, vitiligo may occur anywhere on the skin. However, the most affected areas are usually on the hands, kneed and elbows. There the skin is usually most injured.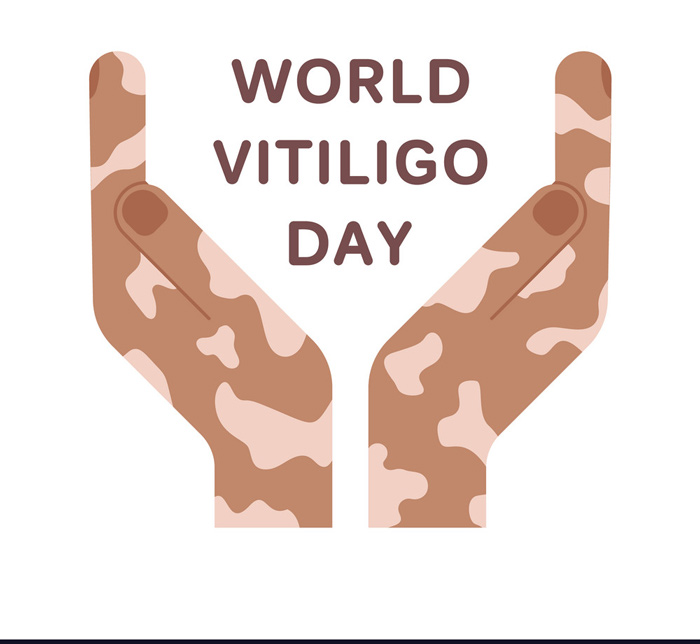 The patients don't have any pains. The only thing that worries them is a cosmetic defect. By the way, from time to time some spots may disappear and appear again. By doctors these people should avoid prolonged being at the sun. Why? – The matter is that white spots become more visible on tanned skin, as these areas are not protected by pigment. As a result, they "burn out" to blisters more quickly.
Stressful conditions are of great importance. This medical problem may be caused by various kinds of chronic diseases, different intoxication, traumas and contact of the skin with certain synthetic tissues. Sometimes chemical industries, especially associated with paints, rubber and cable products, also provoke this problem. However, in such cases vitiligo is most often reversible. The skin restores as soon as the harmful job is changed.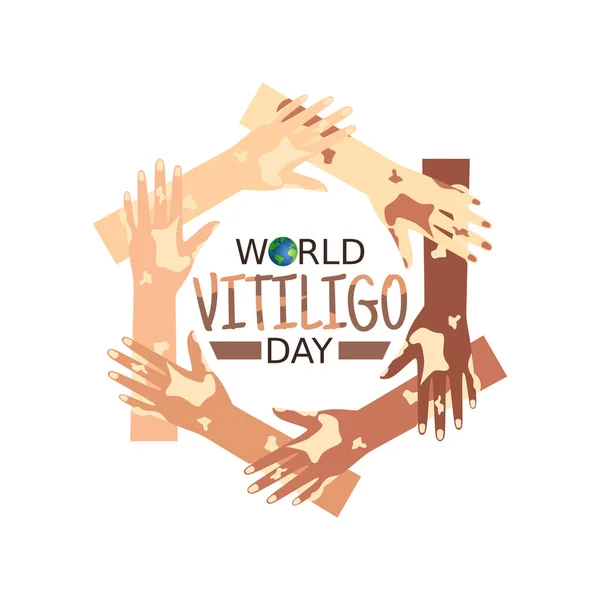 Vitiligo Day Traditions
When is Vitiligo Day in 2022, calendar will remind you. The special occasion has a fixed date of its celebration. It is kept on June 25th annually. The date was chosen not occasionally. As it has been already mentioned above the date for the holiday was chosen not occasionally. On this day, but in 2009 the famous singer Michael Jackson died at his home in the USA.
This person was suffering from vitiligo and tried to hide this medical problem all his life, singing in gloves or covering his hands under long sleeves.
As you perhaps understand, this special occasion is not held by local authorities. They don't usually know about it and that is why, don't celebrate. However, you can ask some foundations and take part in the lectures and seminars about it. So you are always free to join.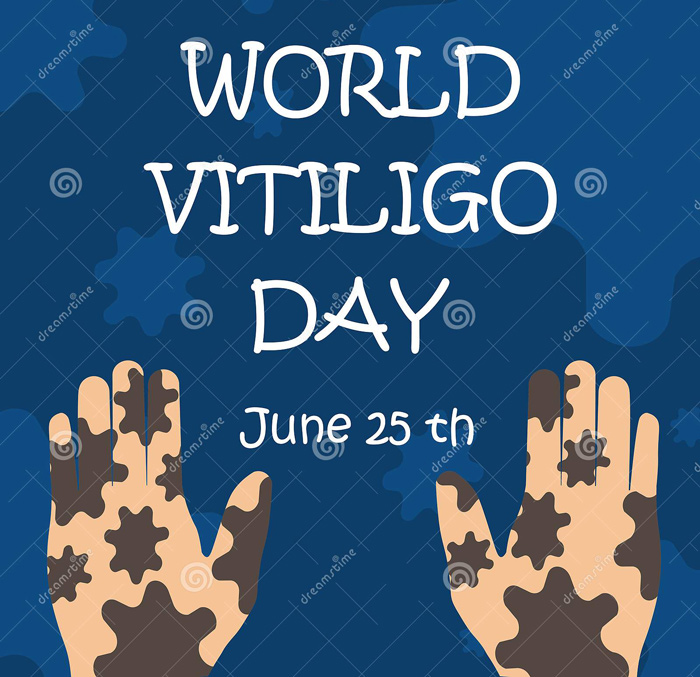 If it is impossible, devote this day to discovering something new. Nowadays there are a lot of sources devoted to this theme. Certainly, it is up to you to choose. The choices of internet articles, books, magazines and documentaries are really endless.
World Vitiligo Day Facts
The question "What is the date of Vitiligo Day?" involves a lot of amazing details. You have already known the answer and today we are going to represent you a set of the most amazing facts about this disease. Here is our list:
Not everybody knows that more than 50% of patients with vitiligo report that the disease began after certain events, such as sunburn or stress. However, there is no evidence that these events cause the medical problem.
Vitiligo doesn't belong to the collection of the rarest illnesses on the planet. Actually, it affects 1-2% of the world's population, that is, 50-100 million people. The first symptoms in most cases appear before the age of 20 years.
In fact, about 20% of people with it have first-degree relatives suffering from the same disease. Children of parents with vitiligo have a 1.7 times greater risk of developing the disease than other family members.
Cases of the earliest disease have been found in a patient at the age of 6 months. The latest manifestation has been admitted at the age of 80 years old.
Its incidence is low in some countries and very high in others: in China 0.09%, while in India (Gujarat) 8.8% of the population has vitiligo.
Concordance (the presence of a certain trait in both twins) of identical twins in the development is 23%. It simultaneously means that a purely genetic factor in the disease is doubtful.
A special kind of UV lamp with a wavelength of 315–400 nm, helps to identify the problem. Under ultraviolet light, skin with vitiligo takes on a milky fluorescent hue that others don't.