World day without a mobile phone
What day is it?
Every year on February 6, the world begins to celebrate A day without a mobile phone. The campaign, which lasts for three days until February 8, encourages people to spend time without the device in order to break their addiction.
The modern world without smartphones – these words sound quite strange to us. But despite the undeniable benefits of mobile and Internet communication, their use creates a certain dependence. This happens when a person cannot do without a smartphone on a psycho-emotional level.
World day without a mobile phone urges to give up the use of any gadgets for a certain time. And this means communicating with living people, not with avatars; waking up to the sounds of the alarm clock, not to the sound of the phone, etc.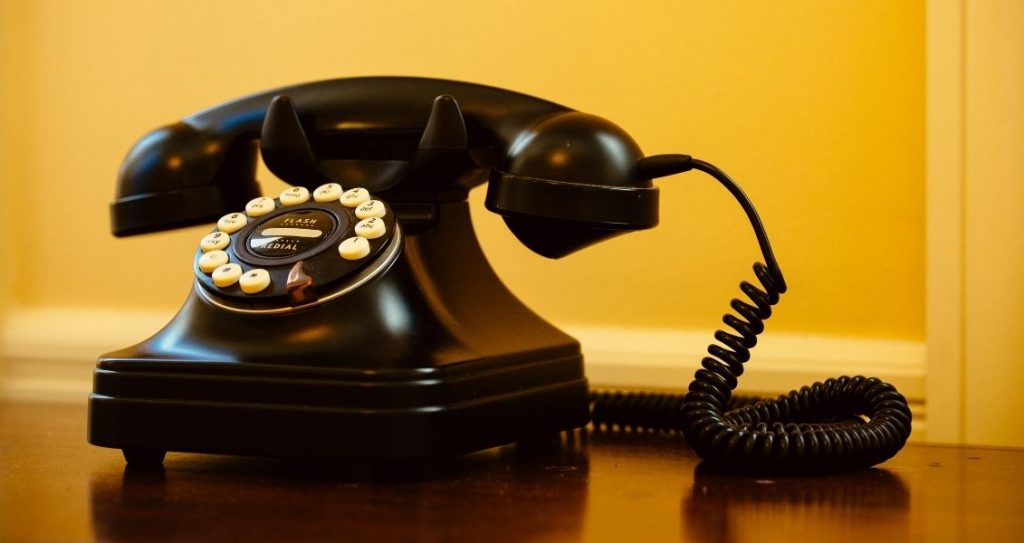 Read our article Interesting facts about the phone
How did the idea to celebrate the World Day without a mobile phone come about?
The World Day without a mobile phone was first celebrated in February 2001 at the initiative of the French writer Phil Marceau. He gained his popularity by writing the world's first novel in the language of SMS messages. The writer urges people to go outside without their mobile devices and behave as if they don't exist at all.
The celebration begins on February 6 for a reason. On this day, Catholic believers all over the world celebrate Gaston's name day. This is not only a common French name, in the 1970s it was mentioned in the hit of that time "Le téléfon" (The Telephone). The song is performed by the famous French singer Nino Ferrer. There are words very similar to the theme of our holiday: "Gaston, the phone is ringing! But again no one answers." Thus, the date of celebration World day without a mobile phone is quite symbolic, especially for the French.
Phil Marceau promotes his holiday as a voluntary event. He is not forcing people to give up their phones, but is calling for an act of goodwill that will help people think seriously about how modern technology affects people's habits and communication.
The book is in the SMS language
Talking about the initiator World day without a mobile phone, it is impossible to ignore his novel, written in the language of messages that owners of mobile devices are used to sending. The book, which was published in 2004, is a detective story about the devastating effects of tobacco. It is called "Pa sage a Taba" – shortened from "Passage a Tabac" (Passage about tobacco).
The highlight of the novel is that all the words in it are abbreviated as in text messages. However, the book did not receive much attention from ordinary readers, even those who use mobile phones to send messages.
Addictophony
In 2013, Phil Marceau introduced the new word "addictophonia" to replace the term "novophobia". It means a mental disorder or disease associated with the fear of parting with a mobile phone. The fact is that modern people cannot imagine their lives without this gadget. And when they find themselves on the street without a "mobile phone", they feel panic fear or just a feeling of anxiety, because they lose control over the situation and become cut off from the world. This is where various mental disorders begin.
How to get rid of mobile phone addiction?
Experts offer a number of good tips that will help you cope with addiction, that is, maintain independence from a modern gadget without giving up its useful functions. You can read some of them below.
Reassure yourself that nothing will happen to you if you do not use your smartphone for one hour.
The first thing to do is to stop carrying the device around the house. You will be extremely surprised by the fact that while you are doing your household chores or even when you ran out to the store, you will not miss hundreds of calls or interesting posts on Instagram.
Don't put your phone next to you while you sleep, and don't put it under your pillow either. The device emits electromagnetic radiation, which can negatively affect the nervous tissue system.
Hold the receiver to your ear only in critical situations. For example, when you urgently need to call someone, call an ambulance, etc. Don't talk for hours. Tell only about the important points. If you want to talk to a person for a longer time, make an appointment with them.
Turn off your phone completely during night or day rest. You can also make it a rule or habit to turn off your mobile phone during important meetings (this is required by etiquette), during rest hours, in the family circle, while watching an interesting movie.
Walking in nature, in areas where there is no coverage, will not only save you from addiction, but also fill you with health and strength for further achievements.
Do not buy phones for small children. Let the kids enjoy active games with their peers. Involve them in reading books, intellectual pursuits and real life.
How to celebrate World Day without a mobile phone?
From the 6th to the 8th of February, try to give up using a mobile phone. Go outside: to the store, for a walk without a gadget. Look around and you will see how many amazing and interesting things surround you.
Refuse to communicate with friends through messengers (Viber, WatsApp, Telegram) on this day. Instead, invite them to visit a coffee shop, restaurant or some interesting event. After a busy day with friends and acquaintances, you will realize that you don't want to spend hours on Facebook or Instagram.
If you have children, come up with active activities in the family circle, so that children do not have time and desire to pick up mobile phones.
Spread the word about the harmful effects of mobile phones among your friends and acquaintances.
When will we celebrate World day without a mobile phone?
| Year | Date | Weekday |
| --- | --- | --- |
| 2021 | February 6 | Saturday |
| 2022 | February 6 | Sunday |
| 2023 | February 6 | Monday |
| 2024 | February 6 | Wednesday |
| 2025 | February 6 | Thursday |