When is World Sickle Cell Day in 2022? Can you answer this unusual question? – To tell you the very truth we are predicting your immediate negative reply. This date can't be called a holiday, of course. Moreover, it is not an official one. That is why only a few people know about its existence in the calendar. Are you ready? Today we are going to represent you something new and essential at the same time.
History
Talking about the matter what day Sickle Cell Day in 2022 is, we can't but mention the historical background of this event. As a rule, the dates and the past of some occasions are of the particular demand among our followers.
As you perhaps understand this date hasn't been an occasional one. It was adopted to draw the human attention to the existing problem. However, unfortunately, we haven't managed to discover why we have to hold the date on June 19th exactly.
Perhaps, initially it was nothing but a personal date of the establishers. For example, it was a date of birth of their friends or family members.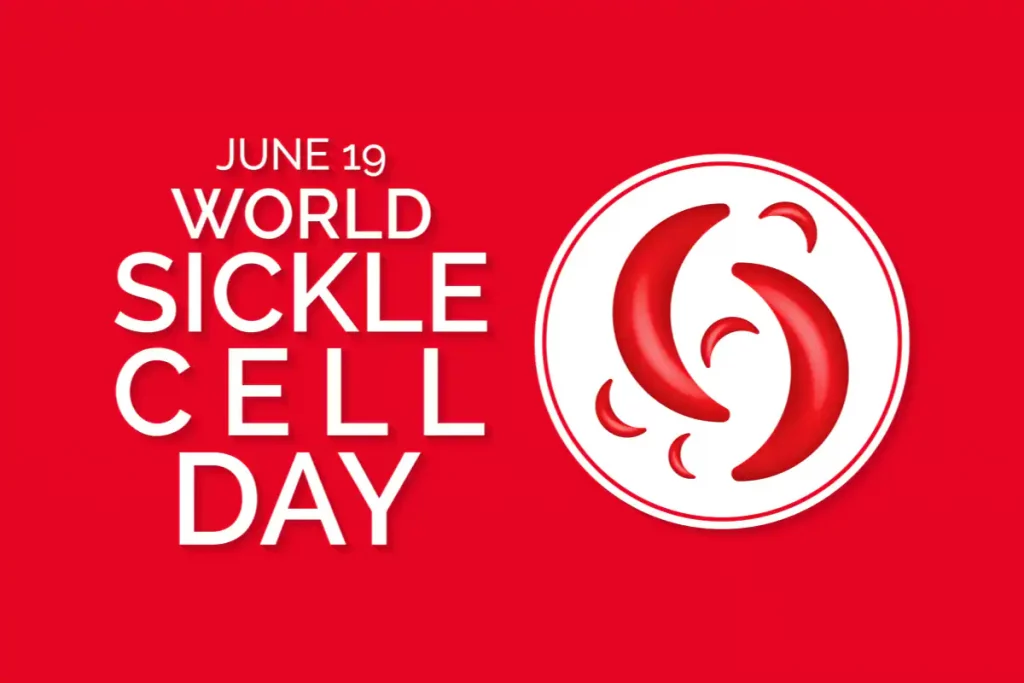 The modern history of the study began in the middle of the 19th century, when the spleen was not found in the body of an African slave executed for escape during an autopsy.
Then, in 1910, a report appeared, sponsored by James B. Gerrick, professor of cardiology, and Ernest E. Irons, his intern. In a blood test of a 20-year-old student who, since 1904, was treated for "anemia, muscular rheumatism, and bile spillage," Irons observed and described for the first time erythrocytes of a strange shape, which he defined as "elongated and sickle-shaped."
The name "sickle cell anemia" was first used as a diagnosis by Verne Mason in 1922. In the 1930s, epidemiological studies of this disease began in samples of children of African descent.
Meaning of World Sickle Cell Day 2022
What does World Sickle Cell Day mean? Well, we are not sure whether this special occasion means something for you or not, as we don't know you personally. As a rule, this date is well-known to people, who are suffering from this disease. Others do not know about it.
Not everybody finds out that about 5 percent of men and women on the planet have particular genes that are able to cause hemoglobinosis. In fact, sickle cell illness is widespread among people with ancestors in the regions of sub-Saharan Africa, Saudi Arabia, India and the Mediterranean. Human migration has led to the widespread distribution of this gene throughout the whole world.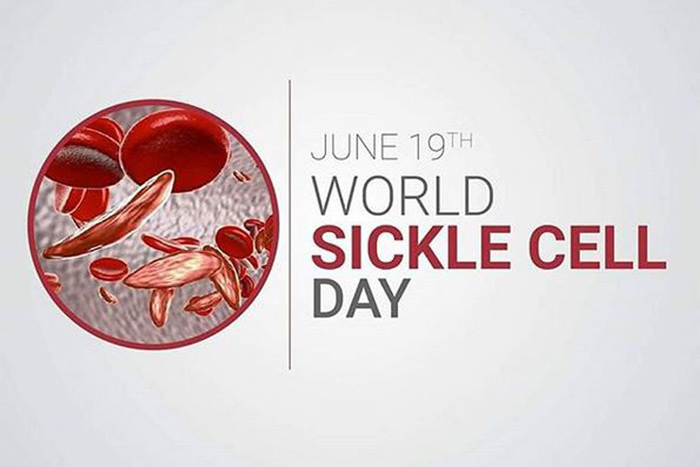 Modern scientists are sure that such anemia is not only treated, but also served as prevention. The risk of infection in children can be detected before marriage or pregnancy. For example, in many countries, people who are not yet married are asked to undergo special screening.
Today, such "premarital screening" is practiced in Canada and the Maldives, Cyprus and Iran. It is highly recommended to take place in Greece and Italy. WHO believes that such approaches should be practiced all around the planet.
However, it is necessary not to forget about the basic principles of medical genetics: the couple's right to independent choice and a high level of confidentiality.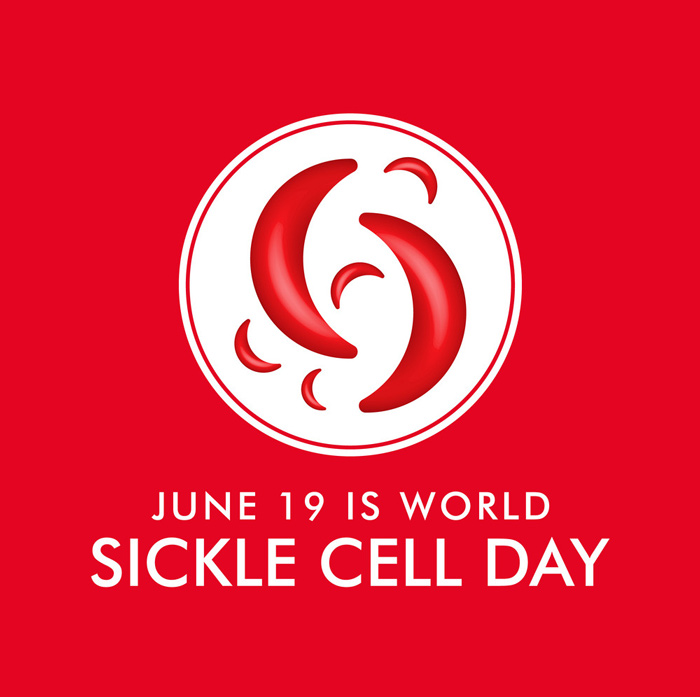 Up to the present moment, sickle cell disease has been a major public health problem and the international community must develop a comprehensive approach to its prevention and treatment.
Definition
The question "When is International Sickle Cell Day 2022?" is quite difficult and that is why it needs some explanations.
This kind of disease is considered to be an autosomal blood disorder. It is usually characterized by the presence of so-called abnormal red blood cells. The last ones are thought to be resistant and of sickle shape.
The cells reduce their flexibility and elasticity. This ability increases the risk of different sorts of medical complications. The cause of their appearance is represented by mutations in the essential hemoglobin gene. Thus, life expectancy is decreasing, on average it is 42 years for guys as well as 48 for ladies.
This medical problem is usually seen in childhood. As a rule, it is more typical for people from tropical and subtropical regions or their decedents. The representatives of these territories are usually endemic for malaria. For instance, we can't but mention that One third of all indigenous people, who live in sub-Saharan Africa have the gene. Following the fact that malaria is a typical medical problem in this region. Men and women, who are believed to be carriers of one disease gene, have an increased resistance to survival.
By the National Institutes of Health, the rate of this illness in the USA is about 1 case in 5000 inhabitants. The medical problem is typical mostly for Americans of African descent, who have come from the zones mentioned above. Following the statistics, in the USA, about one in 500 newborns (Negroid ones) suffer from it.
World Sickle Cell Day Traditions
When is Sickle Cell Day in 2022, calendar will surely remind you. As it has been already mentioned above the occasion is held on June 19th. This date is fixed and it means that the event is kept on the same date annually.
As you perhaps understand there are no any special traditions and rules for this day celebration. However, you can devote it for discovering something new and unknown. Nowadays there are a lot of books, magazines and documentaries about this illness. It is up to you to choose something suitable particularly for you.
Today we want to tell you something really important for you not to be afraid this problem so much.
Some simple lifestyle changes can help prevent complications of this medical problem:
Take foliate supplements. Following the modern specialists, the human bone marrow requires a definite amount of folic acid as well as other essential vitamins. It needs them to form new red blood cells.
Don't forget about water. You see, dehydration can increase your risks.
Mind extreme temperatures. Extreme heat or cold usually increase the risks as well.
Do the exercises. However, consult your doctor before.
Use any drugs with caution. Some of them may be harmful for your kidneys.
World Sickle Cell Day Facts
Today talking about such question as "What is the date of Sickle Cell Day?" we can't but remind the followers about some peculiar features of this essential direction.
Recently it has become known that a group of experienced molecular biologists from the USA have developed very the first oral drug as a remedy from this terrible medical problem. How does it work? – The principle is quite simple and difficult at the same time. The substance causes the human body to produce an embryonic form of hemoglobin. In such a way sickle cell anemia is suppressed.
Another amazing thing is that the single parent gene responsible for sickle cell disease even provides some protection against infectious diseases in early childhood. But inheriting these genes from two parents leads to the appearance of sickle cell anemia.
A definite amount of drugs are taken to this disease. This process includes antibiotics as well. Kids with this medical problem can start taking penicillin. It significantly helps prevent various kinds of infections.
For some adults, antibiotics are prescribed for life. Pain medications should be taken to relieve pain during immediate crises. When taken daily they reduce the incidence of painful crises and may reduce the necessity for various medical treatments.
Vaccinations are required for kids as well as for adults to prevent various illnesses.