World Origami Day
What day is it?
Origami Day is celebrated every year on November 11. This day is not an official and well-known holiday, but it definitely deserves attention. Origami is a type of decorative and applied art; the Japanese art of assembling figures from paper without the help of scissors and glue. Types and techniques of origami: simple origami, modular origami, pattern folding, wet folding.
How did the idea to celebrate World Origami Day come about?
The technique of origami originates from ancient China, where, in fact, paper was invented. However, in Japan they learned how to make better quality and stronger paper that could withstand several thousand folds.
Initially, paper was used for religious rites, making everyday accessories for noble people (umbrellas, fans, etc.) and for creating luxurious interiors (lamps, scrolls, screens, sliding interior doors, paintings, etc.). Samurai exchanged gifts decorated with symbols of good luck, which were made of paper ribbons. During Shinto wedding celebrations, paper butterflies were attached to brides.
However, folding traditions also existed in China, Germany, Korea and Spain. In Europe, there was a custom to draw up baptismal certificates in a certain way, there were the following models: Spanish Pacharita, huts, hats and boats.
November, 11th
World Origami Day was established by the Japan Origami Association in 1980. The holiday is connected with an important historical date – the day of the end of the First World War, which officially ended at 11 o'clock on November 11, 1918. November 11 was the first day without a war that had been going on for four years. It is interesting that the four units that make up this date symbolize the four sides of the square that make up the figurines. By the way, the number 11 is considered lucky in Japan and in numerology.
Lillian Operheimer
The whole world called the figurines simply "folding paper", and the original name was introduced by the American Lillian Operheimer. It was Lillian who spread this form of art in the West in the 60s of the 20th century, creating the organization OrigamiUSA. As a thank you, the Japanese decided to start National Origami Weeks on Lilian's birthday, October 24, with the last day being Origami Day.
Interesting Facts
In ancient times, figures from paper were made on the occasion of solemn events, which were considered weddings and religious holidays. The secret of production was passed on through the maternal line in oral form. Akisato Rito's first book, Sembazuku orikata, was published in 1797.
The Guinness Book of Records noted the largest, smallest and most complex crane. The smallest paper crane was a bird made of a sheet of 0.1X0.1 mm. It was made by a master from Japan, Akira Naito, using a microscope. And in 1999, the largest crane was assembled, the weight of which was 794 kg at a height of 6.5 m.
A large collection of paper figurines was described in the Japanese encyclopedia "Kayaragusa", which was published in 1845.
In the mid-1950s, a little girl, Sadako, who was terminally ill with radiation sickness, believed in the legend of paper cranes. A thousand birds made of paper can fulfill any wish, said the legend. The child hoped for recovery, but managed to make only 644 figurines. After her death, the friends finished the work.
It is believed that paper can be folded in half no more than 8 times. But in Japan, the record was recorded – 12 times.
World Origami Day in history
The Japanese produce strong folding paper.

Akira Yoshizawa introduced a system of conventional designations into everyday life, which allows recording the assembly procedure of any model in the form of drawings.

Introduction of World Origami Day.
---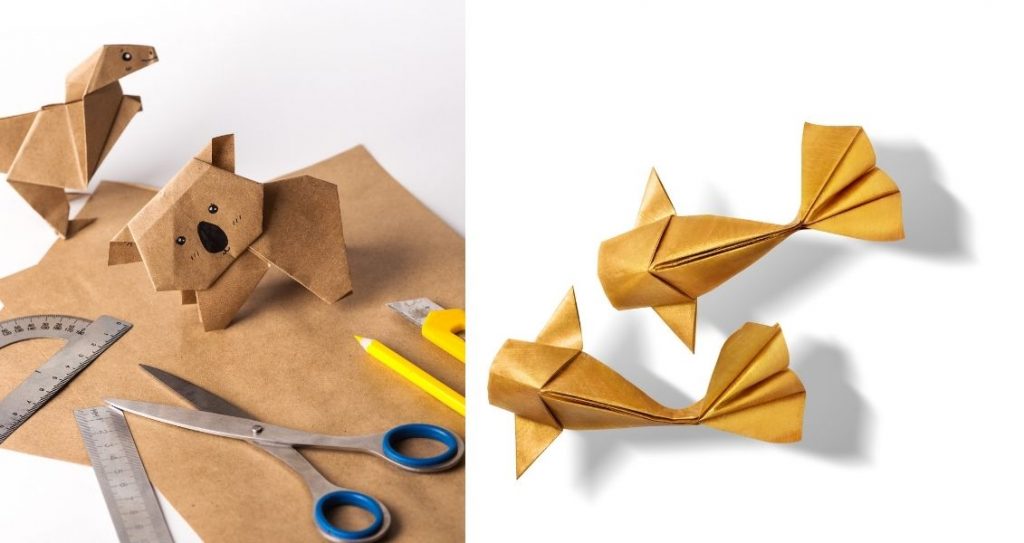 Frequently Asked Questions and Answers about World Origami Day
What is Origami Day?
The world day in honor of the type of decorative and applied art of assembling figures from paper.
What does the word "origami" mean?
The term "Origami" combines two Japanese words, which are translated as – breaking paper.
Who invented origami instructions?
To make origami instructions clear, the Japanese Yoshizawa Akira and the American Samuel Randlett in the middle of the 20th century figured out exactly how to draw these diagrams so that they were clear.
What paper do craftsmen use to create figurines?
Vasi is a special paper made by hand. However, for everyday origami classes an ordinary square sheet of paper will also do.
What is Tsuru?
The most famous figure is origami Crane (Tsuru). In Japan, it is believed that this bird brings happiness. One of the most valuable gifts is Senbadzuru – a thousand multi-colored cranes strung on strings. They can be given at a wedding to the newlyweds – for a happy married life, or to a friend who fell ill with the wish for a speedy recovery.
How to celebrate World Origami Day?
Every year, fans of this art gather together to exchange experience, ideas and creativity: they present their own products to each other, share new achievements in the field of origami.
In addition, street socio-cultural events are often organized so that the world can see the creations and their authors, learn about the history of origami, and plunge headlong into the world of art.
Professionals organize master classes for everyone, so if you have wanted to learn Japanese art for a long time, you have the opportunity to follow the masters.
Origami lovers often hold auctions for their own creations, various promotions, supporting which you can immerse yourself in the creative atmosphere and also purchase a product.
Origami Day is a great chance to start making paper figures and give them to family and friends. Or to spend time with loved ones, having acquired a new interesting hobby. Working together in any kind of art brings people together and gives warm memories.
Why do we love this day?
World Origami Day in Japan has a symbolic meaning, because this date is associated with the end of the war. A Japanese paper crane, made in the origami technique, which is considered an attribute of peace of mind and peace, became a symbol of peace. As we already know, the Japanese respect the symbolism and magic of double numbers, so November 11 is an important day in the country.
Origami Day is a great opportunity for cultural interaction between connoisseurs and professionals with ordinary people who love art. Society has the opportunity to honor history, communicate and remember how good it is to live in peace.
Every socio-cultural holiday unites people, immerses them in creativity and world history, so let's remember Origami Day.
Gifts for World Origami Day
| | |
| --- | --- |
| | Tigrik-origami book – Oksana Luschevska |
| | Origami. Illustrated encyclopedia. |
| | Kit for creating a 3D origami figure "Owl on the moon" |
| | Kit for creating an origami garland |
| | Origami paper |
Gift ideas for Origami Day
When will we celebrate World Origami Day?
| Year | Date | Weekday |
| --- | --- | --- |
| 2021 | November, 11th | Thursday |
| 2022 | November, 11th | Friday |
| 2023 | November, 11th | Saturday |
| 2024 | November, 11th | Monday |
| 2025 | November, 11th | Tuesday |