If you think carefully, you will understand that after all, the exchange of various thoughts is a very good thing and an important activity in the modern world. You see, when two people exchange apples, each of them will have one fruit in his/her hands, however, if they have some ideas, everyone gets a new one without losing the old one. But when is National Swap Ideas Day in 2022? Do you know the answer and are you ready to celebrate? If the answer is negative, this article is just for you in order to miss the chance to keep something really interesting or even amazing.
History
Of course, we understand that it is almost impossible to give the proper answer to the set question "When is International Swap Ideas Day 2022?" without careful and profound discovering of the historic background of this event.
Unfortunately, the exact origin of this holiday is considered to be quite unknown, as well as the reason for choosing September 10 as a date of its celebration. However, some researchers believe that the main establisher's name is Robert Birch. We can't but mention that in fact it wasn't his only amazing idea. According to some investigations, this man is also thought to have created some other really strange kinds of celebrations, the most well-known of which are Lumpy Rug Day, Nothing Day and Trivia Day.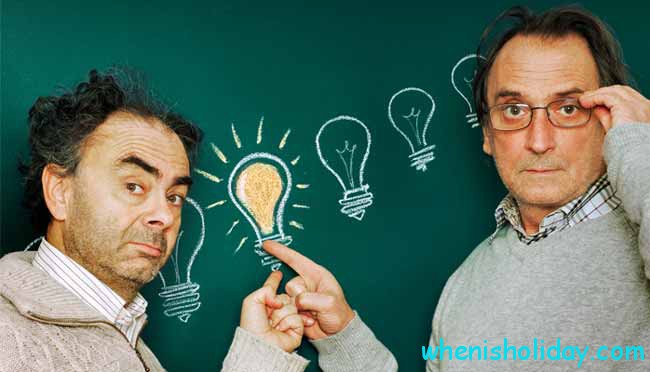 By the way not everybody knows that the using of the word "swap" has had a long history. It is originated to the very beginning of the 13th century. However, we should mention that in practice it had quite a different meaning, translating into English like "loud hitting sound". Later in about 16th century the word obtained additional meaning "to exchange". Why? – According to the specialists' point of view, that was because during any dealing ordinary people used to hit their hands showing their complete agreement.
Meaning
What does Swap Ideas Day mean? The main goal of this holiday is to allow everybody to get together in order to exchange various and sometimes even really amazing thoughts.
Since the date of its establishing on September 10 people have got together and tried to share different ideas and interesting concepts. All in all there are no certain rules restricting the nature of the shared ideas. That is why Swap Ideas Day is believed to be an excellent opportunity for those people, who long to be as creative as it is possible. But don't forget that participating in this movement you have to be opened for listening and learning the ideas of other guys and ladies.
The rules of this holiday celebration can be rather different indeed. Sometimes contemporary men and women even ask their guests to bring one or two books with and to arrange them on the table, where others will be able to choose something interesting just for them and to take back home.
If you like, you can visit a special kind of market, where the people barter the items. Take an active participation in this swapping and you will definitely like the process.
Definition
Finding the answer to the question "What is the date of Swap Ideas Day 2022?" we can't but mention the origin of the human habit to share things.
https://youtu.be/8e760p7FjyE
According to the experts' point of view, everything comes from the distant childhood. Kids often change their toys. At the same time they are motivated by completely different thoughts: generosity, naivety or business sense. And our task is to teach the child how to manage his/her things properly.
First of all, you must understand that children will still swap, because the very process of exchanging seems to be very attractive to them. It often happens that the baby does not want a friend's toy, but just wants to play in exchange, because it's interesting! Do you remember yourself: did not you change the amazing pen on your own ball, the ball on the small spade, the spade on the wrapping paper for sweets, finally, the candy wrappers on the same pen, from which the exchange began. Was it interesting for you? Of course, it was, wasn't it? So the baby is interested either. Do not forbid him/her to swap, just help him to do it properly, that is, without offending either himself/herself or other children around.
Traditions
When is Swap Ideas Day in 2022, calendar will inform you without any difficulties. And, of course, it will happen if you don't forget when September 10 comes this year. By the way it will be Sunday, which simultaneously means that you will have much spare time for its celebration. Would you like to find out how to do it in a proper way? No? – Don't worry, please, as we are going to help you!
Here is our list:
Do you have a special idea how to earn a million? Share this information with your trusted family member, close friend or perhaps even a colleague from work. Who knows, perhaps that person will help you to see your ideas more clear, make a perfect plan and compile a simple way of its implementation.
Is there any trouble, which has been bothering you for a long time? – Swap the ideas with other people and you will find a perfect decision for sure.
These activities are quite easy to fulfil, aren't they? But we want to remind you that on September 10 you don't have to share any serious or even secret plans. Just have some innocent fun with the thought you are swapping. Some people prefer to exchange information about the recipes of exotic dishes or gossips about famous artists, singers or actors.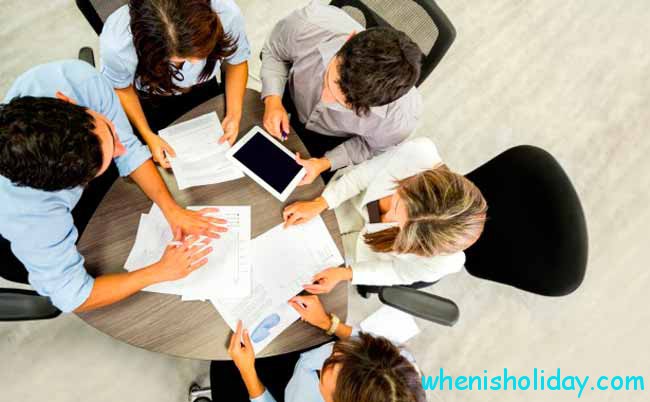 You can share something more substantial, not only thought, ideas or believes. For instance, if you like reading books or magazines propose your favorite ones to your friends or colleagues from work and ask them to bring something in return for you.
What about an interesting party on September 10? Ask your guests to bring one special thing to share it with others. All in all it may be everything they want: a pen, a pencil, a newspaper, a tube of toothpaste, a bottle of wine, etc. But at the very beginning don't forget to set the maximum budget. Until the end of this party all the visitors will have a particular thing to take it home. As a rule the swapping process makes a lot of fun and laugh.
Swap Ideas Day Facts
If you are looking for the answer, what day Swap Ideas Day is, the following information might also interest you.
The young scientists, Ilon Mask, who is considered to be an author of some important research works, is sure that in 10 years people will be able to exchange ideas with the help of new technologies.
The company Neuralink Corp., which belongs to this talented US businessman, is trying to create a technology for the exchange of thoughts from a distance. The idea was sounded by Mask himself in an interview to the site Wait But Why.
"Essentially, you will be engaged in telepathy with your consent. You won't have to voice your thoughts unless you want to add a little zest to the conversation," Mask explained.
Initially, the company will develop technologies that will help people with brain damage as a result of a stroke or surgery to remove a cancerous tumor. Technology will help men and women with paralysis, as well as suffering from age-related memory problems. The first device should appear on the market within the next year, says Mask.
"I think that in 8-10 years this technology will be used by healthy people. It is important to note that this is highly dependent on the time of approval by regulators and on how our devices will work on people with disabilities, " Mask said.
According to Mask, a person needs to learn how to integrate his/her mind with computers before an artificial superintelligence is invented. "The speed of progress in this direction is very important," Mask added.