When is National Chinese Language Day in 2020? Frankly speaking, we are sure that the significant part of our readers is going to reply this question negatively. And the explanation is quite simple in fact. – Only those people who are interested in this direction are able to answer it immediately and without any hesitations. As a rule, they are the representatives of certain cycles, who are really fond of languages. All in all Chinese is a typical means of communication of many people on the Earth. And this is the reason why we are going to discover the matter in details.
History
Investigating the direction what day Chinese Language Day in 2020 is, we discovered a great amount of amazing pieces of information.
The holiday devoted to this exotic language was established not a long time ago. It happened 9 years ago in 2010 together with other special occasions, devoted to the other official languages existing on the planet. The overall initiative was started by the UN.
In fact this idea was made by the exceptional department of the organization, which is dealing with public relations. In accordance with the establishers' points of view, the goal of the UN language days is in the special promotion of multilingualism as well as cultural variety. The main aim was to ensure equal possibilities for the using of all six official languages within the Organization's system.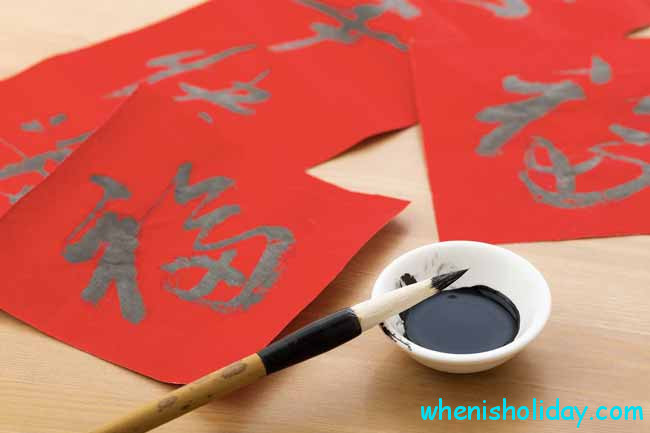 The event, kept on April 20, is established in memory of Tsang Jie, the founder of Chinese writing. By the legend, he was the court historian of the mythical emperor Huang Di and developed a set of pictograms that later became the basis for hieroglyphs. This allowed abandoning the rather complicated knotted letters.
Initially, the name Cang Jie was mentioned in the popular in definite circles of philosophical treatise of the 3rd century BC called "Xun Tzu". It said: "Up to the present moment there have been done a great amount of various experiments on the creation of writing. However, only signs, which were created by Tsang Jie were accepted and have been existed to this day." Over time, the ancient scientist was given some mythological features. In accordance with them, he began to be portrayed with four eyes, which symbolized his particular insight.
Meaning
What does Chinese Language Day mean? – To tell you the truth, we are not sure that it would be possible to give the answer to this question instead of you. Learning languages is considered to be a very popular hobby nowadays, however, only a few contemporary men and women start to study this oriental communication tool. Why? – In fact, the explanation is really simple. – The secret is in its difficulty.
Written variant of this means of communication is considered to be in the list of the most complicated ones on the planet. In order to demonstrate all its wealth, we should mention that up to the present moment it uses about 80 thousand hieroglyphs. It sounds really terrific, doesn't it? However, for ordinary everyday communication 3-5 thousand characters will be quite enough. Moreover, we have to inform our readers that it's one of the most ancient languages, existing nowadays. Now Chinese is thought to be the official in three countries: China, Taiwan and Singapore.
However, it is not everything, of course. – At present in some American states, in particular, in New York, all official documents should be necessarily translated into it. In general, in the world it is spoken by over 1.3 billion people. A huge amount of native speakers was the significant reason for its including to the UN official and working languages. All in all there are six of them.
Definition
The question "When is International Chinese Language Day 2020?" is really interesting and multisided. It can't be explained in some minutes as there is a great amount of related matters, which are usually interesting for curious readers.
As it has been already mentioned above this holiday is celebrated after the decision made by UNESCO in 2010. By the way, we think we should mention that at the very beginning the holiday was celebrated in autumn, on November 12 to be more exact. However, in 2011 the celebration was postponed to April 20. In fact, this date corresponds to the beginning of the so-called Guyu, which is one of the sun signs in the typical and traditional Chinese calendar. As a rule, on April 20th the Chinese people honor Tsang Jie (Cangjie), the person who invented Chinese characters.
Following the legend, when Zang Jie introduced Chinese characters, deities and ghosts started to cry, and as a result rain began to pour. Actually the word "Guyu" means "heavy rain". It is the explanation why Cang Jie is honored by locals on this day. All in all Cang Jie is believed to be a mythical, not historical figure.
This means of communication is thought to be the most common language on the planet. The most common existing variety is Mandarin Chinese. Nowadays, it has been spoken by almost a billion native speakers, preferably in China, Taiwan, Malaysia, and Singapore.
There is another amazing thing, our readers should know. – The contemporary linguists view Chinese as a group of varieties. And the representatives of the regions, mentioned above tend to consider them as dialects.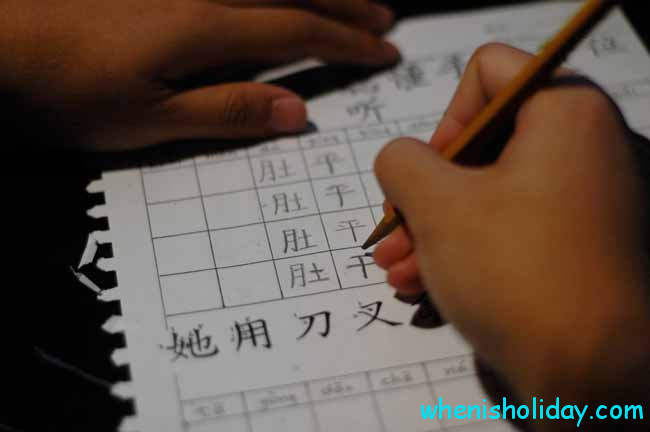 Traditions
When is Chinese Language Day in 2020, calendar reminds the curious people usually. It is not a problem, of course. The special occasion has a fixed date and is kept on April 20th every year. Annually in the UN secretariat, amazing events are held devoted on April 20th. On this day numerous exhibitions of works of art performed by masters are held traditionally. You can also visit concerts and demonstration performances of martial arts schools.
You can take an active part in all of them if you like. However, if it is impossible for any reason, just devote April 20th to something else. For example, discover the peculiar features of this means of communication. Up to the present moment, there have been a lot of amazing articles and interesting documentaries, devoted to this direction. Thus, you are really free to choose something special to your own taste.
By the way, April 20th can be the perfect moment for studying this language. This process won't be easy, of course. But you will surely entertain yourself.
National Chinese Language Day Facts
Talking about the matter "What is the date of Chinese Language Day in 2020?" we would like to introduce our readers something really terrific, devoted to this direction.
Each language has its own linguistic level of complexity. There are different systems for assessing linguistic complexity, which may vary slightly according to criteria. But the distribution of languages by levels of complexity is not too different.
One of the leading assessments is carried out according to the largest number of rules of the language. The Chinese language, which belongs to the Sino-Tibetan language family, is on the third, the most difficult level. In fact, it requires more than 2,200 hours to learn it more or less properly. Some experts determine the speed of its learning in years. For 1 year it is considered possible to learn to speak, and for 3-4 years to speak, write and read.
The way of writing hieroglyphs is not similar to the typical English letter. The pronunciation of sounds is significantly different. It has a great influence on the meaning of the said expression. Oriental mentality has a significant difference from any of the European mentalities. It also affects the understanding of speech as well as the way of communication.