When is National Happy Pepero Day in 2022? Well, can you answer this question? To tell you the truth, we are not sure that you will cope even under the condition you like these sweets and buy them regularly. We find this situation to be an unfair one, so today we are going to investigate the matter in details. Would you like to join us?
History
Talking about the matter what day Happy Pepero Day in 2022 is, we can't but mention the historical background of this amazing event. As a rule, this theme is especially interesting in our followers.
Frankly speaking, the exact origin of the holiday is unknown. However, in accordance with some specialists' points of view, the origin of the special occasion comes from 1983, when two female students from the middle school arranged in the Yeongnam region decided to exchange their Pepero wishing wanting to be tall, thin and smart. But this story is quite doubtful.
There are some specialists, who are sure that the holiday appeared from the date (November 11 – 11/11) when the event is celebrated in Korea. The matter is that the figure "one" (and there are four of them in the date) resembles Pepero sticks. Well, under this condition we can see the similarity of the shapes, can it really tell about the origin?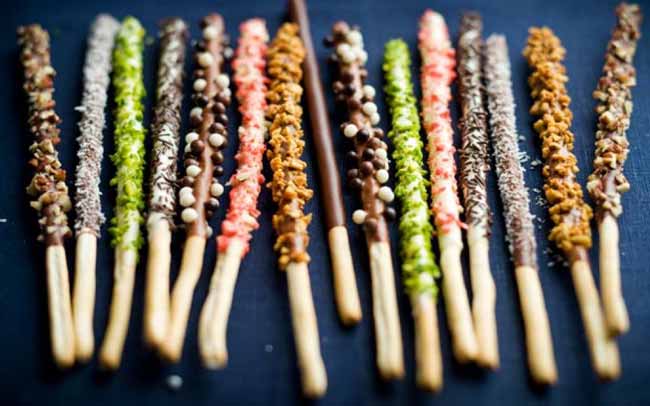 The special occasion has been started to be promoted at the local schools since 1997. Initially it was established by Lotte Company. The trend made the other companies to create the sticks of the same shape. For example, in 2012 Lotte managed to sale only 50% of their annual. Since 2013 the leading stores of the country have been doing everything possible in order to attract the customers this time. There are usually a lot of corresponding advertisement videos and sales during this holiday celebrations.
So what is peppero? – It's a cookie similar to a few, glazed on top – traditionally made of chocolate, but there the imagination of the producers goes further. Now in stores you can see a wide range of peperos of a wide variety of variations: chocolate-almond and chocolate-peanut, strawberry, melon and even oreo-peppero (an oreo-type of cookie, insanely popular in Korea).
Meaning
What does Happy Pepero Day mean? Frankly speaking, we hesitate whether we can give an answer to this question instead of you. In order to do it, we have to know you personally and this is not impossible.
The largest producer of this sweet snack in South Korea is the so-called Lotte Company. It seems that it was this company that introduced the 11.11 holiday in the country in order to earn additional profit annually, like, for example, Valentine's Day and White Day. This reason, of course, is strongly rejected by fans of romance. They offer our attention a more refined version of the appearance of the time of pepero: supposedly in 1994 in Busan, schoolgirls began to give peperos to the boys they liked as a sign of sincerity of their feelings. One way or another, now without a box, of these snacks or even whole sets of peperos, not one on November 11 does.
Definition
Talking about the question "What is the date of Happy Pepero Day in 2022?" we would like to mention some peculiar features of this event. However, first of all, we would like to give the definition of these tasty little things. Pepero chocolate glaze sticks have been made by the famous Korean company Lotte since 1983. This is the South Korean version of the popular Japanese product of the Pocky brand, which is not inferior, but in many ways even surpasses it in terms of taste.
The list of its main ingredients is represented by sugar, wheat flour, lecithin, lactose, vegetable oil, coconut oil, powder of whole milk, cocoa mass,  salt,  egg, butter, sodium bicarbonate, water, flavor of vanilla, milk protein (concentrate), chocolate flavoring, vegetable fats, concentrated milk flavoring. The average energy value per serving (47 g): 410cal. The shelf life is 12 months.
As many Korean products these snack are popular mostly on the territory of this country. However, nowadays there is a tendency in accordance with which the local have used to travel a lot to many corners of the planet, sharing the main traditions and bringing their favorite delicacies. Many foreigners like tasting them.
Traditions
When is Happy Pepero Day in the U.S. in 2022, calendar will surely remind you. It is not a serious problem in fact. Actually the only thing you have to do in order to participate is to remember the date. The holiday is held on November 11 ever year, so you are free to be involved any moment you would like to do it.
Living in Korea or just travelling about it, you begin to learn about such unusual holidays that you are more and more amazed at the ingenuity of Koreans. In accordance with the local tradition, it is recommended to eat 11 packets of these sweets on November 11. And of course the magic will work better if you do it at 11:11:11. Is it really possible? Would you like to check it this year?
On these holidays throughout the country Koreans who are eager for American-European holidays are buying up tons of chocolate and other sweets.
On this day, Koreans give a set of these sticks to those men and women whom they love, whom they value, and to those whom they respect (for example, teachers or doctors). They are considered to be really popular all around the country as well as in some regions abroad where the Koreans usually.
Many local men and women even prefer to buy the so-called do-it-yourself sets. After that people enthusiastically prepare home-made variations of peppero, because do-it-yourself chopsticks have a lot more sincerity and feelings for your loved one, right? Perhaps, it can be a great idea for your November 11. Do you want to try?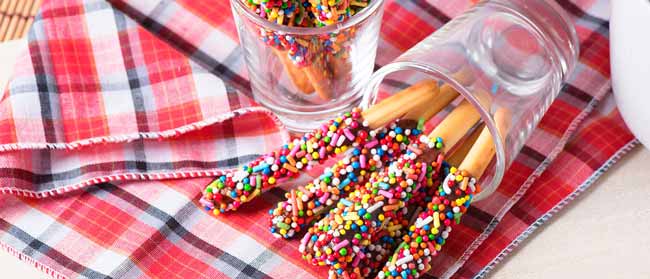 Happy Pepero Day Facts
You have already got the answer to the question "What is the date of Happy Pepero Day in 2022?" and know for sure when it happens.
We have already informed you that the special occasion is celebrated regularly on November 11 and it is considered to be a typical holiday in South Korea, celebrated all over the country. However, not everybody knows that it coincides with the Chinese day of bachelors, but in China this day is only for single people, and in South Korea everyone celebrates this holiday. On this day, people try to do everything possible to show their love, attention and best wishes to their family, friends and loved ones. The main tradition is an exchanging chocolate-like cookies called Pepero, which taste like dry pretzels from German.
In the beginning, in the marketing strategy Lotte Confectionery wanted to make Pepero thin enough so that everyone could eat it with the hope of becoming taller and thinner. Do you believe in magic? – If your answer is yes, it simultaneously means that you can be involved into the celebration this year. Would you?
At the same time we can't but mention that subsequently, Lotte Confectionery decided to make the motto about becoming thinner and taller a main part of its advertising.
The celebration of Pepero Day is usually represented by a lot of sales. It seem like the tasty sweet stick are sold everywhere and produced in various packages. By the way, the celebrities have been regularly involved in the filming. Thus, it is not at all strange that 50% of Pepero's annual sales occur between September and November.