When is World Emoji Day in 2022? Do you know the answer to this amazing question? It is a real pity, but in practice the significant part of modern people replies negatively even under the condition they use these funny Internet signs daily. We consider this situation to be an unfair one and this is the reason why we are going to introduce you this exciting special occasion today. Are you ready? We are starting!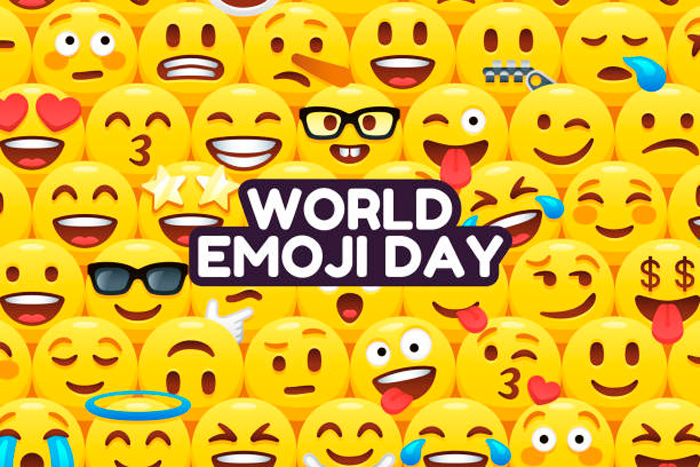 History
Representing you the matter what day Emoji Day in 2022 is, we should tell you about the historical background of this holiday. As a rule, this direction is of the greatest demand among our followers.
The first set was invented in 1999. And the idea of its creation belongs to the man called Shigetaka Kurita. He developed these amazing symbols for the popular Japanese telephone.
The initial collection involved 176 emojis, each representing a 12 × 12 pixel image and demonstrating people, as well as various objects and even places. According to Kurita, it was nothing but a sample of "set symbols that can introduce the entire spectrum of human emotions."
Why did he decide to create them? After all, the desire to show the absolute range of human emotions is more often associated with literary and musical creativity.
There is an exciting phenomenon. – When people are chatting in any digital space, their feelings as well as all sorts of emotions are restricted at many essential levels: firstly, at the stage of the modern technologies (for example, characters limitation in ordinary SMS and in Twitter messages), on the second turn, in terms of the ordinary communication volume (text communication via its nature is much shorter) and, the last point, because of the lack of non-verbal elements (represented by body language and intonation), which can't be demonstrated using bits and bytes only.
The initial idea of compiling a language that goes far beyond the ordinary words isn't new, but thanks to 21st century technologies it is now possible to implement it.
Humanity has been communicating by different kinds of symbols for many centuries. Have you already thought of it? Can you imagine it? – It seems like everything started from rock carvings and has beeing continuing with contemporary and so complicated codified systems today. The most curious thing is that at the very beginning people took different ideograms and various pictograms. In the course of time, they turned into letters and any type of symbols. Later with the appearance of the emoji, men and women started no go back to the initial idea of active using particular images instead of ordinary texts.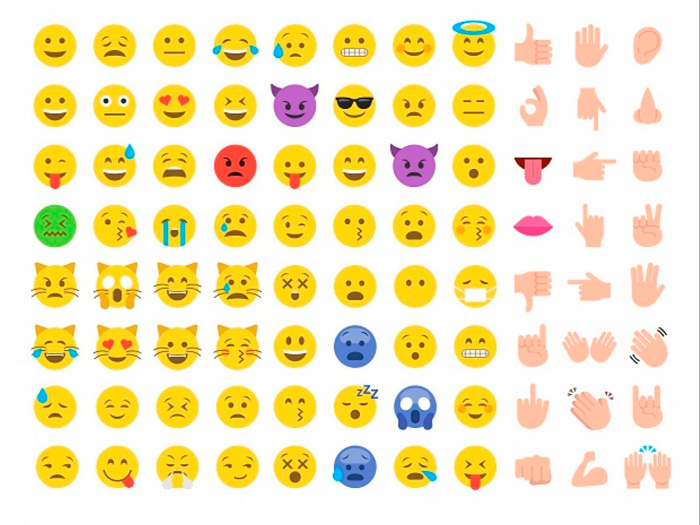 Meaning
What does Emoji Day mean? – to tell you the truth, we can't give an answer to this question instead of you. You see, it's very difficult to predict your reaction under the condition we don't know you in person.
In the contemporary world it's only up to you to decide which holidays to celebrate and which ones may be forgotten without any regrets and hesitations.
Up to the moment, these sets play a significant role in fast chatting all around the planet. The existing situation is quite ironic: thanks to up-to-date technologies, it has become much easier for men and women to send the information to each other, but simultaneously, it's more complicated to understand.
Modern emojis help to create the strong connection between different interlocutors. Following the specialists, they also solve the matter of the restricted amount of ordinary characters, traditional style, lack of time, and even the language in general.
In fact, some years ago, in 2014, the most famous word was heart emoji. By the way, have you ever heard that some years ago, in 2015 to be more exact, the well-known Oxford English Dictionary called "LOL emoji the word of the year. Frankly speaking, we don't know for sure, but perhaps the representatives simply wanted to draw the attention in the headlines, but nevertheless this event clearly demonstrates how people now communicate.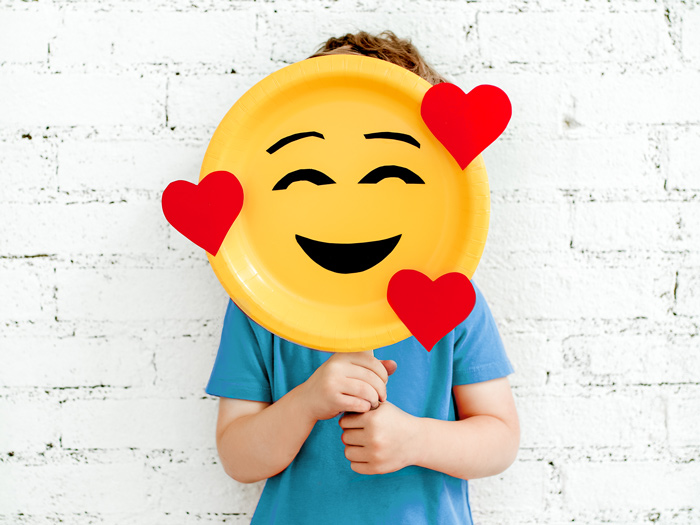 Definition
Talking about the question "When is International Emoji Day 2022?" we can't but tell you the peculiar features of this exciting event.
Have you ever thought why so many people use these emoticons and emojis in their everyday life? In this situation the answer seems to be obvious. – They want add expressiveness and emotion to the communication that cannot be conveyed by text as well as punctuation alone.
The first emoicons creator, Scott Fahlman, is sure that the absolute plus is that they allow you to save space. Take SMS, for example: they are limited to 160 characters. That's the reason why, to save money, many modern users have to replace long words with short ones or with icons. The second plus is that these sets add a new flavor to the communication.
That's the essential explanation why one day guys and ladies started to use the symbols as a stylistic communication element, where some pictograms became particular hieroglyphs of the century.
Traditions
When is Emoji Day in 2022, calendar will surely inform you. And it isn't a problem to take it in memory. The described event has a fixed date of its celebration. If you want to join it, you can do it very July 17th you like.
As you probably understand there are no official events concerning to this holiday. It'd be quite silly to expect that the local authorities would organize parades, contests and public celebrations devoted to this event. However, there are no obvious reasons for being worried or upset.
You are free to create something special for yourself. What about a real party? – You can play with your relatives, friends or colleagues, using these signs only. It is going to be an ideal experience.
You can use one more way to spend your next July 17th. Chatting with your surrounding on July 17th, try to use these pictures only. We mean without any letters, words and photos. Are you strong and creative enough for this?
Perhaps, some of your friends will join too. And your day will be filled up with something extraordinary! Keep it and relax!
World Emoji Day Facts
Investigating the direction "What is the date of Emoji Day in 2022?" we should name you the typical features of this direction.
Unfortunately, nowadays censorship affects all aspects of communication, including emoji of course. In 2015, the global net Instagram became able to use emoji hashtags for searching the related posts as well.
One symbol (we mean eggplant now) was soon deleted from the popular list because some people used it for the male genital organ. This puritanical approach of Instagram is rather disappointing. Well, taking into account the fact that you are able to use emoji, denoting a gun, knife, cigarette and bomb, why is it forbidden to use them for something else.
The corresponding culture started to draw the attention in 2011. It was Apple that added the emoji keyboard to iOS 5. At first, the idea was originally intended just for the Japanese area only, but after the active users in other countries wanted to add the corresponding keyboard. As a result, Apple made a decision to make it available to every person.
Emojis are so famous that some of them that previously had their meaning to the Japanese are now understandable to anyone on the planet. Or they convey a common meaning that both interlocutors imply.
Could you answer the question what the picture of the high-five gesture or the hands folded in prayer means? In the latest update to the Unicode system, it was changed to "palms together". The appearance of emoji has also changed – now the palms are pressed closer to each other and they don't emit light. However, when used in a specific context, this symbol can mean both high-five and prayer. This is the main plus and their main beauty.