When is World Book Night in 2021? – To tell you the truth we are almost sure that you are not able to answer this question in a proper way. Unfortunately, only a few people can do it, and the most part of them are the representatives of famous publishing houses, large libraries and the organizers of worldwide book festivals. In fact that is the main reason, why we have made a decision to investigate this holiday in details.
History
Certainly, we are sure that the matter what day National Book Night in 2021 is, requires various clarifications and explanations. As a rule, such direction as historical background is of great demand among our followers.
For the first time this holiday was kept in two countries, the United Kingdom and Ireland. It happened in 2011, to be more exact on 5 March. However, the next year, in 2012, the date for this holiday was changed. And since that time it has been celebrated on April 23rd annually. There is a point of view that the date was chosen not occasionally. This day, but in 1616, the famous British writer, William Shakespeare was born.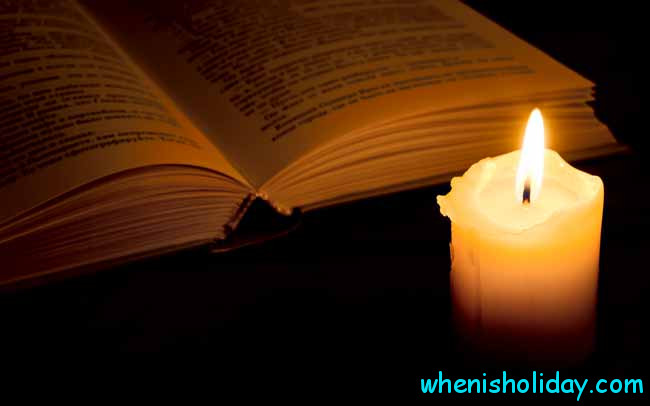 The establisher's name is known quite well. It was Jamie Byng, MD of Canongate. The idea appeared during a round table discussion, which took place at the Book Industry Conference. The purpose of the holiday creation was quite clear in fact. In May 2010 some people decided to do everything possible to encourage the contemporary adults to read as more as it is possible. At that time the discussion chair belonged to Julia Kingsford, who for the next two year, continued to be World Book Night's Chief Executive. Another famous participant of this meeting was Ursula Mackenzie, Little, Brown CEO. This lady became a trustee.
Would you like to know why this holiday has this name? – You see, in UK and Ireland there is a similar event, which is called World Book Day, which is a famous fest for children. The creative establisher chose the night for adults.
Since 2012 the event has found its fans in the USA. During the first celebration 50 000 were share among the people in different corners of the country.
At the very end of 2013 it became an integral part of The Reading Agency. Nowadays it is involved into the special charity's programs to inspire the other people to share this kind of leisure activity.
Meaning
What does Book Night mean? Frankly speaking, we are not able to answer this question instead of you. Why? – The matter is that even among the representatives of contemporary society there are a lot of those men and women, who don't like this leisure activity. As we don't know you personally, we can't tell for sure what things you like and what not.
All in all, in accordance with the specialists' points of view, people who like reading books, not just summaries of criminal chronicles or records of sports matches, are different significantly from people who do not love doing this.
In general, these differences are not very obvious, but the contemporary psychologists (as well as their representatives from other scientific areas) have already admitted the necessity to do it.
In fact, the talent to express the thoughts clearly is not the skill, which is given to people from birth. This ability is obtained. Unfortunately, not all contemporary men and women are able to choose the proper word from several alternative terms. However, this task may surely reflect the level of their education. You see, if your speech involves a great amount of various slang words, you won't be able to impress the people around. And vice versa a smooth speech consisting of the proper and polite words, may draw the attention.
Among other things, reading also improves human literacy. – After reading the word "hello" several hundred times, few people will already write, for example, "helow" instead.
Definition
Investigating the question "When is International Book Night 2021?" we want to demonstrate our readers a lot of amazing pieces of information.
One of the most important communication channels of a person is speech. The great amount of modern men and women prefer to do orally. However, not everybody thinks about s another type of communication, which are not less important and valuable than the ability mentioned above. This is a written speech, which is in fact the same oral speech, but imprinted. Until recently, the main carrier was paper, represented by books, newspapers, as well as magazines. But up to the present moment this range has been expanded significantly with so-called electronic media. The specialists are sure that reading is the same communication, expressed through a storage medium. In fact,  nobody doubts that the benefit of reading has become an obvious fact.
Traditions
When is Book Night in 2021, calendar will surely remind you. As a rule, it is not a problem. The holiday is celebrated on April 23rd and the date is fixed, so you can remember it and join any moment you like or would love to.
In general, as the practice shows, World Book Night is able to join together a great amount of various national and international partners, represented by successful publishers, hardworking printers, big or small libraries, famous booksellers, private donors, definite trusts and specific foundations. All in all, they are the organizations, which are able to inspire more and more contemporary men and women to read.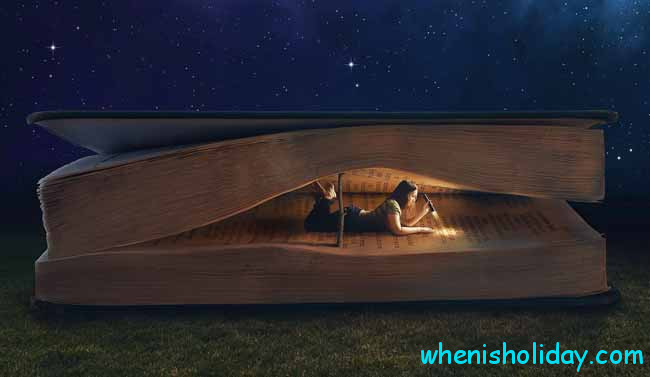 With the help of volunteers a great amount of organizations, successful businesses and communities try to share their passion for reading. They give out many books for free to people who haven't even tried to read (no matter at night or in the daytime) for pleasure. Sometimes the authors represent their own books and don't take any money for this.
All the events, organized on April 23rd, in any corner of the planet, are important to sure the modern people that reading is able to change the people's lives.
National Book Night Facts
So you have already found out the answer to the question "What is the date of World Book Night in 2021?" sounds like "On April 23rd", however, would you like to know about the benefits of this kind of leisure activity?
The benefit of this kind of hobby is really huge. All in all, while reading, a person learns something new, interesting and amazing. This information broadens the horizons of mind and enriches the lexicon. It gives people aesthetic satisfaction, this is perhaps the most universal and simple way of entertainment, as well as the most important part of cultural and spiritual self-improvement.
Psychologists argue that leisure activity is an integral process at all stages of personality formation. Beginning with childhood, when the kid is read aloud by adults, and up to the mature age, when a person experiences individual crises and grows spiritually.
The usefulness of reading in adolescence is really great either. The specialists are sure that doing this, boys and girls not only develop their memory, way of thinking and other cognitive processes, but improve and emotionally strong-willed sphere, learn to love, to forgive, to empathize, to evaluate various actions, to analyze activities, to trace the cause-effect relationships between various events. That is why the benefits of books are to make it possible to grow and to educate a harmonious personality.