When is National Global Running Day in 2022? Do you know the answer to this question? As a rule, people reply negatively even under the condition they enjoy this type of sports activity. Frankly speaking, we don't know why. This special occasion deserves to be popular and appreciated all over the world, so today we are going to represent it to you. Are you ready? We are starting.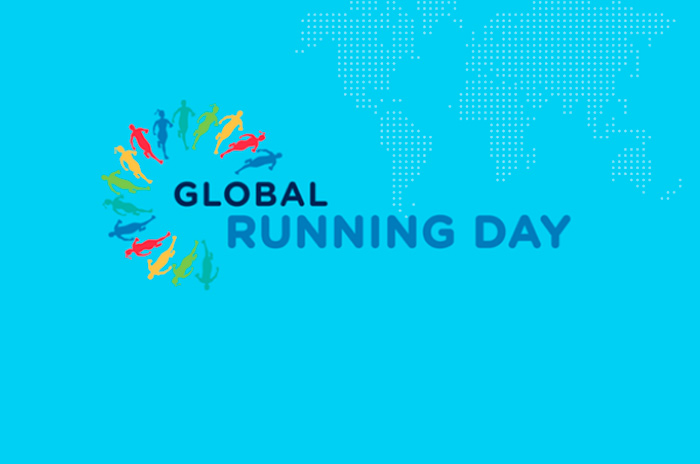 History
Talking about the matter what day Global Running Day in 2022 is, we can't but mention the historical background of this amazing event. As a rule, this direction is of the greatest demand among our followers. People, both men and women want to know why we have to keep the holiday on a special day and who its establishers were.  
If we delve a little into history, we find out that the holiday began to be officially celebrated quite recently, in 2016 to be more exact. Until this moment, it was celebrated only in North America since 2009, every first day of July. Those who prefer running over everything else began to promote it actively in other countries. The initiative was taken up by running clubs and communities in many countries.
After a couple of years, the idea was decided to support the highest sports functionaries in the IAAF. In 2018, its head proposed to launch the project, it was decided to call it "Overtaking the Sun". Since then on the first Wednesday in June, the IAAF has launches the IAAF Run 24: 1 project. Its main mission is to overtake the Sun. Several dozen settlements, located in 15 time zones, participate in it. They start the 1 mile race at the same time annually.
Meaning
What does Global Running Day mean? – Well, we can't answer this question instead of you. You see, we don't know every our follower personally, so we can't even prediction his or her reaction to the various events in the calendar. However, we do have something special for you.
The essence of this exceptional holiday is to unite runners from all around the world in a universal race as well as to involve as many people as possible in this sports activity.
In fact, it is even difficult to believe but the relay race is transmitted annually across all continents in such a way that the runners seem to overtake the sun. The race starts in New Zealand, then turns to be in Australia, Asia, Europe, Africa, South and North America.
Everyone who understands the value of life and strives to maintain a healthy lifestyle can also join the celebration of World Running Day. To do this, you just need to put on sneakers and run any distance you choose for yourself.
Definition
The question "When is International Global Running Day 2022?" involves a lot of interesting details and today we would like to share some of them with you.
For example, not everybody knows that annually "IAAF Run 24: 1" starts at five o'clock in the afternoon (GMT +12) in Auckland. After that, overtaking the Sun, it will go around Oceania, reach Sydney, and then reach Tokyo. After that it will move to Minsk (Belarus). From there the relay race continues with the joggers from Africa (Addis Ababa). It crosses the Atlantic and arrives in Sao Paulo and Buenos Aires, ending in Vancouver.
In each of the settlements, the run is usually headed by a previously performed or acting athlete. The organizers of the event expect that the race is attended by many people. As a rule, their amount is not less than several thousand people from each settlement.
Following the statistics of last year, then according to the data, at least one million three hundred thousand participants from more than one hundred and eighty countries took part in the race. In total, they ran at least ten million kilometers. It sounds terrific, doesn't it?
Traditions
When is Global Running Day in 2022, calendar will surely remind you. However, you have to be rather careful if you want to be involved this year. Why? – You see, the matter is that this special occasion doesn't have a fixed date of its celebration. But it is always held in definite circles on the first Wednesday in June. It means that in 2022 the event will be on June 1st. In its turn, in 2023 and then the date will become a bit different. 
The occasion is going to be rather interesting. However, you shouldn't expect that the local authorities would obligatory organize something special devoted to this day. In fact, sometimes they don't even remember about its existence or don't pay attention to it.
But of course, it is not a reason for being worried or upset. Anyone can celebrate World Running Day. To do this, you just need to go jogging in your city or countryside. Would you like to participate officially in the event? – No problems, just register on the particular website called globalrunningday.org, and show there where you are planning to run and what distance you want to overcome. It is not very difficult, isn't it?
Thus, in 2017, about 1.3 million people from 187 countries of the world took part in World Running Day. Since then the general amount of running men, women and even children has been growing from year to year.
How can you find out the total number of them this year? Well, it is much easier than it may seem at the first sight. – Just use the hashtag #GlobalRunningDay and check. Oh, by the way, you can also upload your photos from the race and find like-minded people from any corner of the globe.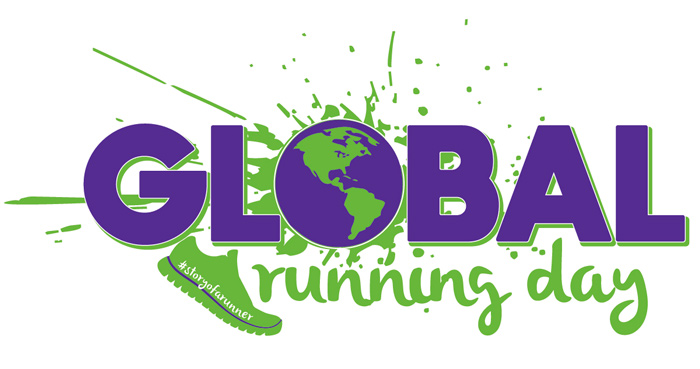 National Global Running Day Facts
Well, you have already known the answer to the question "What is the date of Global Running Day in 2022?" However, the holiday has a lot of amazing details.
As it has been already mentioned above, the general amount of its participants continues to grow from year to year. Of course, there are some people who want to participate in this event, but don't know how to do it properly.
In fact there is nothing complicated in this matter. Put on your favorite sports shoes, look in the calendar, find out the date, choose the time that suits you and go jogging. By the way, the best thing is to attract your friends and go jogging together. Nowadays this event is usually supported by a huge number of communities and marathons. It would be a great thing to be among them.
Actually nowadays each professional athlete encourages people who are starting to run to "get involved" in this activities. However, it is highly recommended to do it gradually, observing certain rules, and also taking into account the individual characteristics of a person, his or her physical condition. Only under these conditions jogging brings only benefits and joy, and does not upset with injuries and fatigue.
Here we can't but mention that this holiday is not just an ordinary celebration of sportsmen and track and field athletes. Its idea is in doing it simultaneously all around the planet, as well as to attract as many ordinary men and women around the planet to running as possible. All in all, running is thought to be one of the simplest and most accessible kinds of sports. Moreover, it contributes to maintaining a healthy lifestyle, and also to support those people who have already fell in love with the activity. Following the statistics, up to the present moment, this sport has become a significant part of modern people's life. It is the accessibility and simplicity that made running such a popular and widespread sport among millions.