International Dessert Day
Every year on February 1, the world celebrates an interesting and delicious holiday – International Dessert Day. The event is not official, but it is gaining considerable popularity.
The holiday was started by the American confectioner and part-time blogger Angie Dudley in 2008, presenting her dessert called a cake pop (candy on a stick, an analogue of the famous Chupa-Chups). Angie did not stop her imagination, so many variations of cake pops appeared, and later she even wrote a whole book on this topic.
Thus, the cake pop dessert provided the impetus for creation Dessert Day. Currently, on February 1, confectioners present new desserts, cafes and restaurants hold thematic master classes and competitions among confectionary professionals.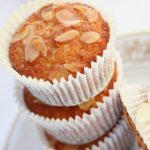 See the recipe for "Safe Cupcake"

Telegram channel LOW CARB ZONE