When is National Walk On Your Wild Side Day in 2020? Well, we are almost sure that you have never heard about this special occasion. It is not so popular all around the planet. However, we find it to be rather amazing and this is the reason why we are going to tell you about it today. Sometimes it is a cool thing to discover something new for you, isn't it? And now we want to represent a fascinating special occasion. You can celebrate it alone or in the circle or your family members, close friends, mates or colleagues.
History
Investigating the matter concerning what day Walk On Your Wild Side Day in 2020 is, we would like to tell you something interesting concerning this special occasion. As a rule, readers of our Internet resource want to find out about the holiday appearance in the calendar.
In the contemporary world there are a lot of those, who are going to improve the planet and everything around them. However, also there are men and women, who just want to have an interesting, amazing life, which is full of joy. They're called to be the inspired souls: in the difficult moments of their life, these people just raise the eyes to the sky, feel its warmth on the cheeks and try to find something good under the same circumstances.
This special occasion has two creators. This is a couple: Thomas and Ruth Roy. For the first time they tell about this day on the popular internet resource wellcat.com. Why did these people do it? – The matter is that they find the expression 'what the surrounding will think' to be very stupid one. And one day they wanted to fight with it as they were sure that it denotes nothing but a lack of courage.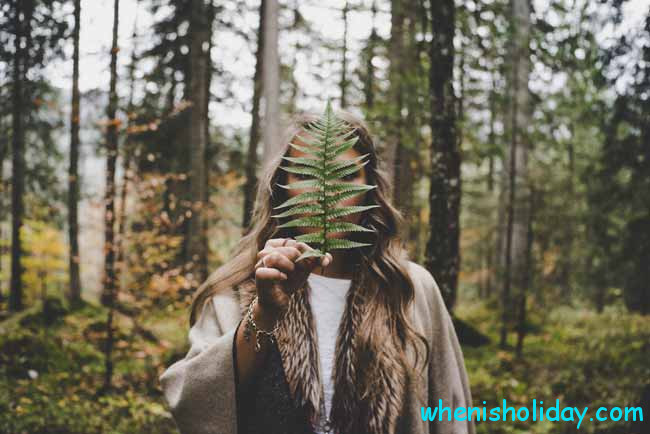 The inventors told that all of us have only one life on this planet and that's the explanation why we may do everything we want, even under the circumstanced we believe to reincarnation. Make every day full. Have you got any dreams or crazy ideas? – Do these activities and enjoy every moment. Change the world or perhaps the being of other people for better. Never afraid the minds and opinions of various men and women and inspire your close people to do the things, which make them happy. – It was their initial idea.
Meaning
What does Walk On Your Wild Side Day mean? – Frankly speaking, we can't tell for sure whether you will celebrate this holiday or not. There are a lot of contemporary people, who don't want to inspire yourselves as well as their surroundings. Of course, this is their choice. However, the specialists recommend thinking carefully about this direction.
Our life is really beautiful, therefore today is really the high time to try to be yourselves. In fact, it should be done under all conditions. And we've to be honest with you daily. – In this crazy world that many people are trying hard to make them look like the rest ones. Why? – The explanation isn't difficult. – In fact, they just don't have the courage to be incredible, delightful and unique.
The important thing is to accept that every human being has such ideas, strength and beauty that no one else has. All of us are really unique. Be the man or the woman you are able to be on your own terms. And most required, always be honest not only with people around, but with yourself as well.
If you are able to hardly persuade yourself to do any task, would it not be the better idea to refuse it at all? – In practice it won't be a simple task; because when the person comes to leading an honest and sincere life, he/she begins to understand that it is harder trying to live someone else's life than to practice the own one.
Definition
Investigating the matter "When is International Walk On Your Wild Side Day 2020?" we would like to represent our readers something really amazing. In accordance with some specialists' points of view, we have to participate in something that we care about.
It can be anything you really like, from participation in local public life or an active role in a religious community to membership in a club of interests or leaving headlong to an interesting job.
In any case, the result will be the same, because you're involved in something that you believe in. In this way, you can quickly fill your life with happiness and meaning.
Do you want to inspire other people? – In fact, it isn't so difficult as it may seem at the first time. The most necessary thing you've to do is to be a passionate person. You can significantly influence other people by simply publicly expressing your admiration for one topic or another, and showing your passion for it. Such a passion is usually contagious; in the case it excites interest in others. Surrounding people start thinking about the circumstances, which have made you admire so much with this subject, activity or object. Some of them even begin to devote time to the direction topic that motivates you so much.
The second recommendation is to be a master of your craft. A great amount of contemporary people look at things a lot more often than listen to words. So be someone who is worthy of imitation. Most people are inspired by famous musicians, talented writers, gifted artists, beautiful speakers, active entrepreneurs, hard-working engineers, tender mothers, loving fathers, strong athletes, etc. Have you ever thought what features they all have in common? – In fact, they are masters of their craft. – Is it a really clever decision to do the same things? – Just try to be a master in everything, for example, in office, at home and in your hobbies. Create yourself the proper reputation, which should be the reputation of the master of the definite craft.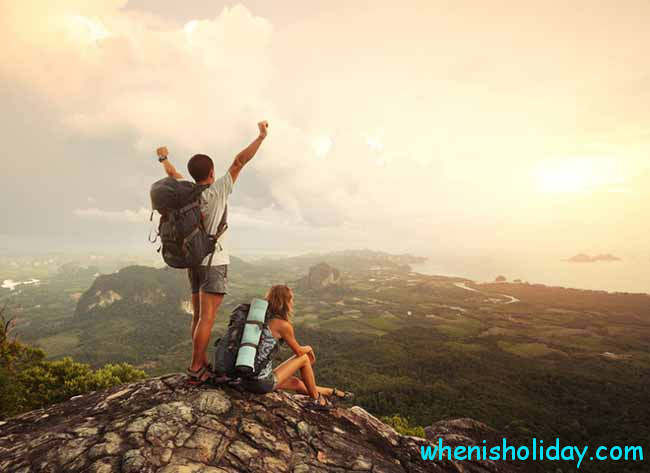 Traditions
When is Walk On Your Wild Side Day in 2020, calendar will remind you, of course. There is no reason to be worried about. The holiday has a stable date and is celebrated on April 12th annually. Are you going to celebrate this special occasion? – Of course, as you can understand that this holiday is not spent on the state level. So under these conditions there is no need to expect for events, organized by libraries, museums or local authorities.
However, you are always free to create something special on your own. Just try to inspire yourself for doing something special. Try the various methods. April 12th is a perfect moment to start and in the course of time you will succeed to do it with other people quite easily.
National Walk On Your Wild Side Day Facts
When we are talking about the question "What is the date of Walk On Your Wild Side Day in 2020?" we want to represent our readers a great amount of various pieces of information. In the contemporary world the matters concerning different kinds of inspiration are considered to be rather requested.
Almost all leaders dream of being able to inspire people in an era of change. The fact is that each of them has already come across how difficult it is to get others to follow a new course, even when change is really necessary and a strategy has been developed to implement the direction.
It seems to many business leaders (both men and women) that in order to inspire other ones around, they must have the so-called charisma, like, for example, such famous personalities as Steve Jobs, Margaret Thatcher or John Kennedy. However, if they are not looking for methods to create an iPhone, develop the country or send a man to the Space, then these examples have very little to do with them and are hardly achievable. What if they just want to improve the way they work with loans, the organization of the supply chain, or the principles for communicating with customers?
But there is an easier way to inspire surrounding society to change. Not long ago, a team of social scientists, which were led by Todd Trash removed the veil of mystery from the inspiration phenomenon. In fact, it arises when a man or a woman begins to realize the possibilities of a new idea and as a result he has an incentive to bring it to life. Vivid pictures of the coming greatness and charismatic speeches, of course, really allow us to evoke this feeling.