Tu BiShvat is a Jewish holiday. Initially, it was an important religious date while today it has more social and ecological significance. It is celebrated on the 15th day of Shevat. If you are acquainted with the Hebrew calendar, you should know that Jewish year consists of 12 months and Shevat is the fifth. But to know when is BiShvat in 2022 you should also take into consideration that Jews start to celebrate all their holidays at sunset of the previous day. So in 2022 Tu BiShvat will occur on the evening of Sunday, the 9th of February.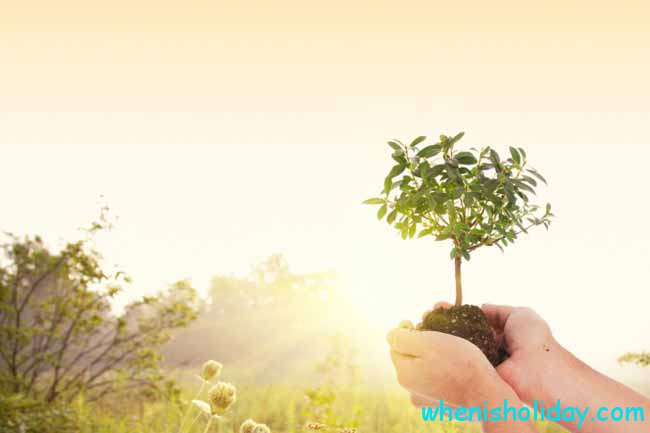 Tu BiShvat is the fourth New Year celebrated during a year by Jewish people all around the world. It is the New Year for trees, like Arbor Day, symbolizing the revival of nature. Being associated with ecological awareness this holiday makes people remember what nature is to them. So many people, mostly with children, plant all kinds of trees to celebrate Tu BiShvat.
History
Tu BiShvat is the date separating agricultural cycles for measuring biblical tithes. First tithes were given to Levites, the second depending on the year were given to the poor or were used for celebrating Tu BiShvat itself. Fruit tithes could be paid only from the crop gathered in the previous year. So people needed to know the exact date when they should start new measuring.
The date for the celebration became a source of debate, as the school of Shammai said it should be the 1 of Shevat and the school of Hillel said it should be the 15 of Shevat. Rabbis chose the second date. So otherwise the answer to the question what day is BiShvat in 2022 would be the sunset of Sunday, the 9th of February. The chosen date was not accidental. This time is considered to be the real border between the crop years, as the most annual rains have already fallen. So the soil is wet enough for the trees to have most fruits set. All the fruits set after that time are considered to be a special God blessing. It is also the best time to plant new young trees.
The Midrash has its own explanation how the holiday occurred: some trees envied people have New Year, so they asked God to give them their own. God chose Shevat for the holiday as a month when all the trees wake up after winter sleep.
Safed city should be also mentioned here as the one that played important role in Tu BiShvat establishment as it was the center of Kabbalah. Kabbalists studying Torah reconsidered the holiday and added new traditions as Tu BiShvat seder on the eve similar to Easter seder.
Traditions
European Jews celebrate Tu BiShvat savoring fifteen kinds of fruits. Many of them read one of 15 psalms after eating each fruit.
Eastern Jews eat fruits prescribed by Safed kabbalists. One tradition says to eat fifty kinds of fruits.
In Israel, it is obligatory to have on the holiday table the best fruits and seven kinds of fruits of the Holy Land specified in Torah among them:
five of them from fruit trees: grapes, figs, pomegranates, olives, and dates;
the other two are grain varieties: wheat and barley.
In present-day Israel, there is also a tradition to plant young trees. Children and repatriates are usually involved in such kind of activity.
Facts
Usually, Tu BiShvat is celebrated in the second half of January or in the first half of February. And typically almond comes into bloom at that time, so the festive atmosphere reigns everywhere in Israel. Check this fact when is BiShvat in 2022, calendar date should fit the nature clock.
On Tu Bishvat, Jewish people bethink themselves remembering what Deuteronomy says about fruit trees in the 20 Chapter. It explains that a man should not hew fruit trees while his city is under the siege taking part in some war. The tree of the field can save man's life during and after the besiegement, as it is a man's life itself.
It is interesting that according to the Code of Jewish Law you cannot keep a fast and say eulogies on this day. No penitential prayers take place on that day. Any kind of work is not prohibited, though. So if you are going to be in Israel or among Jewish people on the day what is the date of BiShvat 2022 remember to eat and to say as is right and proper.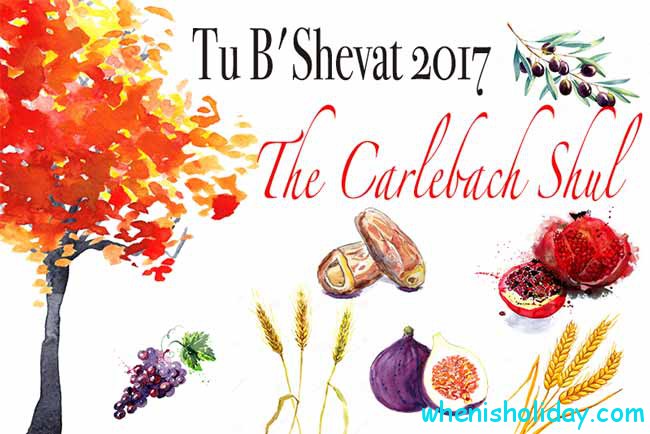 Events to Celebrate
So what is to be done to celebrate Tu BiShvat?
First, you should prepare a special fruit plate. Make sure there are all the fruits mentioned above on this plate. You should also add eight other fruits as a leading Jewish authority Magen Avraham suggested. Why there should be fifteen fruits? Everything of genius is simple. As you remember Tu BiShvat is celebrated on the 15th day of Shevat. It is also advisable to eat some fruit you have not eaten this year yet.
In the second place, you should say sincere Blessings for new Fruit. There are 2 standard blessings said for this purpose, and everyone knows them.
It would be a good practice to get acquainted with a Tu Bishvat Tisch. "Tisch" means "table" in Yiddish. On Tu Bishvat Tisch you can find different Holy Land meal.
Don't forget to sing one of the special Tu Bishvat Songs. You can find a lot of songs on the Internet about Tu Bishvat. Most songs were translated from Hebrew into different languages.
If you are ecologically conscious enough, and all the more so if you are not, even if you are not Jewish, plant a tree when is Bishvat day 2022, because it is really a good chance to say thanks to nature that feeds us all and gives us oxygen to breathe.