Many people know that the work of pharmacists is interesting and dynamic. After all, these specialists create substances that often help to save our lives. They are considered to be an integral part of the healthcare system of any civilized country. However, could you, please, answer "When is World Pharmacists Day in 2022?" No? – It means, that this article is just for you, as we are going to explain the matter in details.
History
Of course, it is almost impossible to reply the question "What day National Pharmacists Day in 2022?" without proper discovering of the historic background of the event.
Unfortunately, we haven't managed to find out the names of its establishers.
But it is known well that World Pharmacist Day was established by the FIP Council on September 25, 2009, during the world famous Congress on Pharmacy and Pharmaceutical Sciences, which was held in Istanbul, Turkey. By the way the date of the professional holiday was chosen not casually: that is the date of this organization foundation. It was created more than 100 years ago, in 1912 exactly. The chief goal of this special occasion is to promote all activities that help this kind of specialists to fulfill their role of improving health everywhere on the planet, as well as to protect their rights and interests.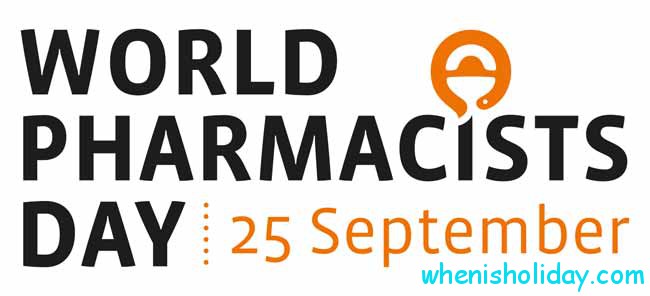 The history of pharmacology is rooted in the distant past. Even before the advent of writing, people learned to use herbs to eliminate pain and relieve inflammation. For the first time, the study and description of the action of herbs were taken up in ancient Greece in the 4th century BC.
Then this business developed rapidly. There were various potions and drugs. Each of them was intended to prevent various manifestations of diseases.
But in those days, pharmacology was not a separate branch of knowledge and was considered medicine. For the first time the branch occurred in 1231 in Sicily. Thus, there were pharmacies that separated from hospitals, became separate structures and prices for medicines were set by the state, and not by doctors.
Since the 16th century, these institutions have not only produced medicines, but also carried out research on the healing properties of various components.
In the 18th century, for the first time, there were trends in the production of medicines. Since then in Europe, pharmacology was developing rapidly and there was a quick discovery of new drugs.
This led to the eradication of a mass of deadly infections, which, fortunately, are not familiar to the inhabitants of modern megacities.
Meaning
What does Pharmacists Day mean? Frankly speaking, it is up to you to decide whether to keep this special occasion or not. In the contemporary society there are many of those, who don't even know about this notable date.
This is a holiday of those men and women who work in the glorious ranks of pharmacists, manufacturers of medicines, technologists and other employees of this industry.
All in all the work of a pharmacist is similar to the work of a doctor. It assumes a huge responsibility, requires attentiveness and considerable knowledge, rich experience, skills, and, indisputably, mercy, because providing the necessary initial medical care is the professional duty of every pharmacist.
Trying to find out the answer the question "When is International Pharmacists Day 2022?" it is necessary to give the definition of this notable date, celebrated on September 25.
As it was explained in the federation, the process of treatment and taking drugs at all stages of its journey to the patient is accompanied by a pharmacist. The work of this specialist is a pledge of responsible use of medicine. Every day, 3 million representatives of pharmaceutical science and practice all over the world interact with patients and for the purpose of safe, effective and rational use of drugs.
The celebration of World Pharmacist Day, according to the president of FIP, Carmen Peña, is a good opportunity to promote understanding of the importance of pharmacists in the healthcare system in the society.
Definition
But in our turn we would like to add, that the first medicines appeared to simplify the treatment of a person. Throughout its history, people have been exposed to diseases and the ways of their cure. So there appeared healers who knew the methods of treatment, helping the sick. They combined the function of both doctors and pharmacists, as they often made medicines themselves.
Since the 18-19th centuries, as a result of the chemistry development, many new methods of producing medicinal products appeared. Pharmacy business has been developing to these days. Medicine constantly requires new means to combat serious diseases that mutate and constantly add problems to modern society. Modern pharmacology is a high-tech science, constantly searching for the most effective methods of treatment.
The profession of the pharmacist is quite diverse in the fields of application. In general, these specialists are engaged in pharmacies. But they also act as medicine sellers. However, they perform not only the realization duties, but also a great variety of analogs and alternatives. In the modern world pharmacists often help to determine which medicine to choose. The second direction of activity can be called scientific processes. The representatives of this direction work in laboratories, research institutes, etc. Many graduates of higher educational institutions get to the enterprises for the medicine production.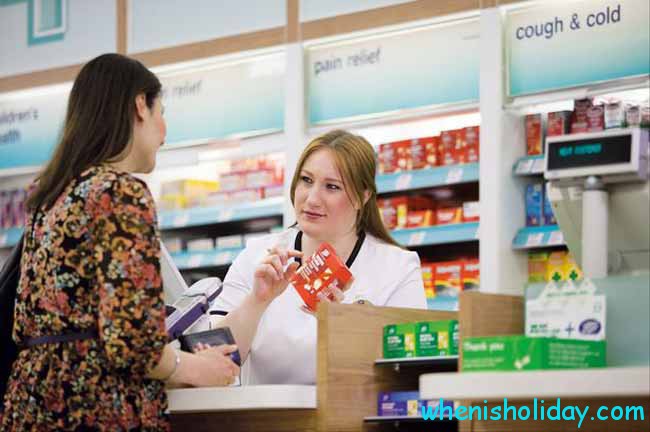 Traditions
The day of pharmacists is celebrated in all pharmacies, and for many it is an exciting, but extremely pleasant event. This is easily explained by the fact that it is on this day all pharmacy employees feel the importance of their profession, and they also accept the words of gratitude from well-known personalities and ordinary citizens of the country.
Pharmacy employees are very pleased to feel at such times a sense of pride in their own profession. These people are worthy of respect, because every day they work for the benefit of the population. This is quite hard work, because you have to work with a large number of customers and there is almost no time for rest.
This holiday is celebrated absolutely by everyone who has anything to do with pharmaceuticals. Now the activity of the pharmacist is not necessarily related to the sale of drugs in the pharmacy, because you can do their manufacturing, research, quality control, as well as ensuring proper storage conditions
World Pharmacists Day Facts
When is Pharmacists Day in 2022, calendar is always ready to remind you, but would you like to know whether this profession is suitable for you personally or your close surrounding?
According to the specialists' point of view, this profession is suitable for people with a mathematical mindset. After all, the pharmacist not only knows, he/she constantly faces fine calculations of drug dosages. Also an obligatory criterion is a well-developed memory. This feature will help to choose the right medicine – an analog of the prescribed medicine. This aspect is especially important for laboratory staff, as they produce new, more effective medicines. For most pharmacists, communication is requested, as every day men and women, who are in this direction, have to deal with a lot of people.
We also can't but mention that the profession of a pharmacist is highly demanded. Pharmacy business is very popular and profitable. In this regard, new pharmacies are constantly being opened. Pharmacology is at the stage of development and pharmacists are always needed.
Another thing is in research laboratories. Career there is being built slowly and new cadres are a rare phenomenon. Most likely, you will have to wait for a long time for a vacancy in this case.