When is National Coloring Book Day in 2022? – Well, to tell you the truth, we are almost sure that the most part of our followers has never heard about the existence of this special occasion in the contemporary calendar. Why? – The explanation is quite simple actually: as a rule, in the modern world we all are short of time and pay attention to the more significant dates. Usually the day devoted to the coloring books is not in this list. However, we find it to be rather amazing. And today we are going to represent this holiday to our audience. Would you like to join? – We are starting!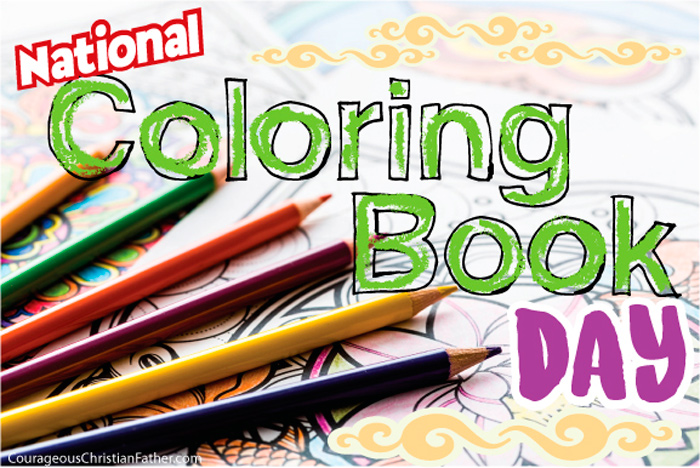 History
Talking about the matter what day Coloring Book Day in 2022 is, we can't but mention the historical background of this holiday. As a rule, this direction is in the list of the most demanded ones among our followers. They want to know why and when the occasion appeared and who established it.
Following the specialists' points of view, the first activity of this kind appeared in 1880 in the USA, with the name The Little Folks' Painting Book from McLoughlin Brothers. In 1907, author Richard F. Outcault published his Buster's Paint Book with comic books for painting, after which activity of this kind began to gain popularity.
In the 1960s, the so-called Golden Time of coloring books came and they became a very popular product in children's stores. In this activity, all possible images were presented, from vacuum cleaners to cars and heroes of various comics.
Since about the 1980s, some publishers from different corners of the planet have published various kinds of educational books. Some of them have been for children, some – for adults. These amazing books were designed especially for studying different aspects of human life. The students have appreciated the graduate-level subjects such as anatomy and physiology. Why? – The matter is that color coding and detailed diagrams there are usually used as educational aids.
Meaning
What does Coloring Book Day mean? – Frankly speaking, we are not sure whether this special occasion means something for you or not. All in all among the representatives of the modern society there are a lot of those men and women, who find this holiday to be unimportant one. As a rule, they don't like this activity and find it stupid or just a waste of time. However, fortunately there are those, who love this activity.
In general, this activity can even be used as social activity. So in the United States of America and Canada, "coloring evenings" are often held: people gather, discuss who is in what mood, paint pictures, show their work to each other and discuss what feelings arise when painting, what emotions arise when looking at other people's works.
In general, this activity is a kind of creativity of the modern world. For many people, it is difficult to do something from scratch. Therefore, for them, coloring often becomes a kind of springboard for their own creativity, manifestations of imagination and expression of feelings through a combination of colors. It sounds really amazing, doesn't it? Why not to try i tone day?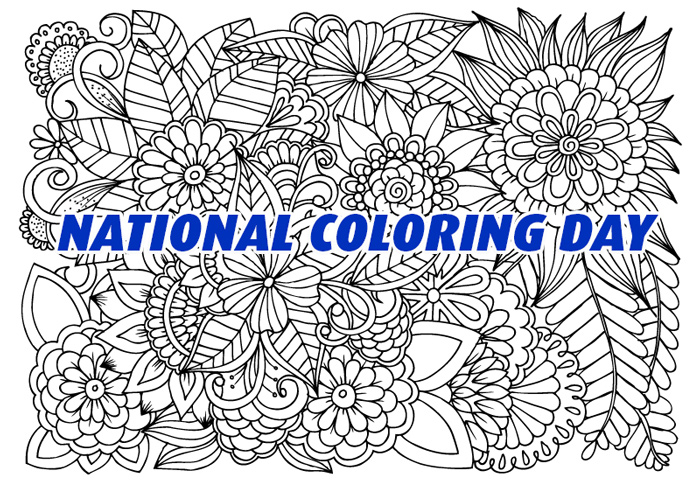 Definition
Investigating the question "When is International Coloring Book Day 2022?" we found a lot of amazing pieces of information. Today we are going to share some of them with our followers.
Not everybody knows that there is a common point of view that this process reduces stress. For example, in 2006, a study was conducted on the use of art therapy for psychological assistance to cancer patients, and it was found that this activity significantly reduced stress, feelings of helplessness and subjective perception of the level of suffering. But during this study, patients for 8 weeks not only drew and painted pictures, but also discussed how they felt, what experiences were reflected in their work. It is possible to say that they were aware of their experiences through coloring.
In general, speaking of raising awareness, this is a very relevant area in modern psychotherapy. One of the main ideas of this direction is that many psychological problems (depression, eating disorders, maladaptive mood regulation strategies, conflicts, etc.) arise from our desire to avoid unpleasant emotions, discomfort and pain. And to solve these problems, first of all, it is necessary to increase the ability to endure these negative emotions, discomfort, boredom, anxiety, uncertainty. For this, any exercises are usually used. They are required to train the focus on experiencing the current moment, close attention to the activity you are doing right now.
Traditions
When is Coloring Book Day in 2022, calendar will surely remind you. As a rule, it is not a serious problem to memorize it. In fact the special occasion has a fixed date of its celebration, which means that it is kept on August 2nd annually. You are free to join any moment you would like it.
As you perhaps understand, we should not expect for any official events devoted to this holiday and organized on the state level. Usually the local authorities do not pay any close attention to its existence in the calendar. However, it is not a serious reason for being worried or upset. You can always organize something special for you as well as for your close surrounding.
What about a real competition? – Invite as many friends and mate as you can. Ask them to bring their favorite coloring books with them and you can spend the evening coloring together. By the way, this activity can be quite interesting for children as well as for the adults. What presents can you prepare for potential winner? – Well, this is not a problem, of course. They will be really glad to get some new pencils, pens, fountain-pens and paints. They will use everything for the next pieces of art.
National Coloring Book Day Facts
Talking about such amazing question as "What is the date of Coloring Book Day in 2022?" we can't but mention the importance of this activity for modern adults.
Sociologists are sure that in the modern world, adulthood began to come much later. It is not difficult to predict, because now the most important attribute of childhood – games – is no longer associated with children. Thanks to computers and mobile phones, getting involved in games has become commonplace at any age. But it's not just about technology. With no less pleasure, adults secretly collect ordinary designers, bought as a gift to children, and to try a radio-controlled helicopter is generally a holy thing. Craving for items from childhood did not go unnoticed, and now coloring books for adults appeared on sale.
Here is a list of the most obvious advantages of this type of activity:
Coloring is an active art therapy. The therapeutic effect is based on several things. During this process, a person focuses on the process, while all topical problems fade into the background. Moreover, repetitive and small objects in the pictures contribute to immersion in a state close to meditation.
There is an opportunity to demonstrate the level of imagination. Unfortunately, the older we get, the less we have such opportunities.
Fine motor skills are developing. It has long been known that handwriting is more useful than using a keyboard, but what if this skill simply ceased to fit into modern life? It is enough to arm yourself with a pencil and start coloring, the effect is the same.
Color therapy treatment. Science has no direct evidence that red color causes aggression, and green color calms, but that's how it is considered from time immemorial (probably for good reason). Modern psychology also does not stand still and invents many "colorful" exercises.