When is International Geocaching Day in 2022? Do you know the answer to this question? To tell you the truth, we are sure that you are going to reply negatively, as only a few contemporary people know about the existence of this amazing occasion in the list of the modern events. Are we right? So, in order to clarify the situation for everybody, we are planning to represent you this holiday today. Would you like to join? We are starting?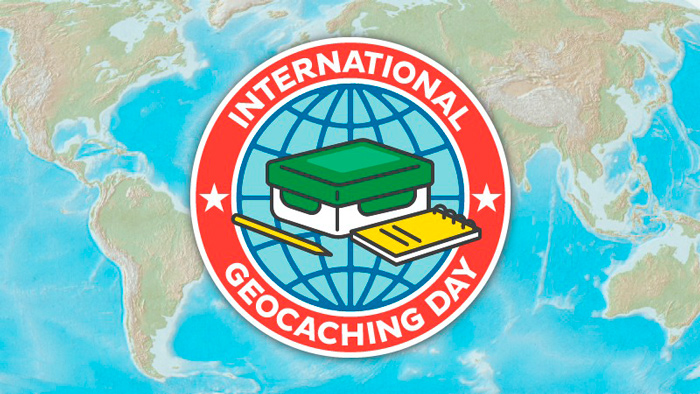 History
In fact it is impossible to tell about the matter what day Geocaching Day in 2022 is without mentioning the historical background of the mentioned event. As a rule, a great amount of contemporary men and women want to know when and why the holidays appeared. And this one is not an exception.
Unfortunately, we haven't had the opportunity to discover who established this special occasion and why now we have to keep it on the third Saturday in August. But we are sure that these people wanted to make our life more interesting and saturated. One day they understood that the modern gargets may help us a lot.
Meaning
What does Geocaching Day mean? Well, we don't know for sure whether this day means something special for you or not. Among the representatives of modern society there are a lot of contemporary men and women who have never heard about its existence in the calendar. So it is not a great surprise that they are not going to celebrate.
Well, it is up to you to decide that to do in the 21st century. In our turn we will do everything possible to demonstrate you the most typical advantages of this popular outdoor activity.
The game develops simultaneously with the technique, and people with different levels of training are in finding new tasks. But there are only three main types: traditional, step-by-step and cache-riddle.
The most popular, of course, is traditional: in the description of the cache you can find direct coordinates of the treasure. However, traditional caches are not always easy to find: they are very diverse. They may be easy and difficult, and sometimes the terrain may be difficult.
In a step-by-step cache, as you can guess, there are at least two, but often more steps. In the first point, you can get the coordinates of the next dots, etc. At the point there may be any task with which you can get the following coordinates.
And finally the last one contains different puzzles or, for example, secret letters, solving which you can find out the coordinates of the cache.
Definition
It is impossible to give the answer to the question "When is International Geocaching Day 2022?" without representing you a definition for this popular outdoor activity.
All in all, following the specialists' points of view, it is thought to be an international outdoor activity that resembles treasure hunting or orienteering. In accordance with the rules, people search for the items hidden by the participants in the game. Men and women are always asked to use a navigator.
Usually a container is hidden in a secret place and contains a notebook, a pencil (not always) and sometimes some other things. The hiding spot finder leaves his or her name and date in the notebook. And then continues on the way to the next tasks!
All in all, nowadays geocaching is considered to be a great hobby, thanks to which modern people can spend much time in nature in search of adventure and at the same time develop logic.
The "treasure" can be a container with souvenirs, and maybe just a capsule with a leaflet in which you will record a visiting. In fact each cache has its own features, so read the proposed description very carefully.
Save the coordinates to your device, such as a smartphone. We also advise you to save photos as well as the necessary description carefully. Why? – You see, in the wild nature, the proper internet connection may be failed. In order to navigate on your smartphone, you may use the corresponding service application where you found the cache and / or the navigation application where you can add coordinates and download offline maps.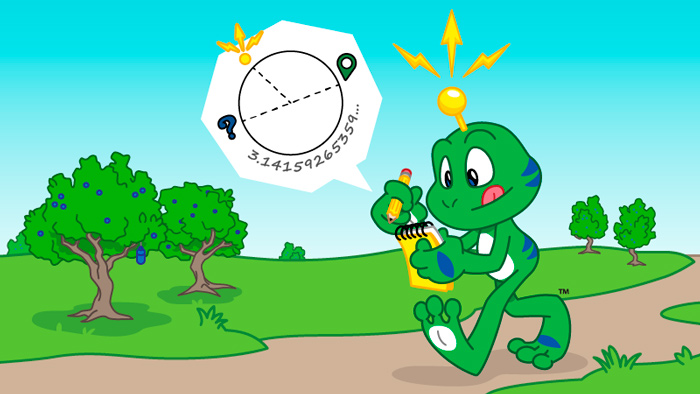 Traditions
When is Geocaching Day in 2022, calendar will surely remind you. As a rule, it is not a problem to memorize the date. However, you have to be rather careful if you want to be involved. Why? – The matter is that it is not fixed, which simultaneously means that the date of its celebration can be different in different years.
The only thing you have to mind is that it happens on the third Saturday in August. So this year it will be on August 21st.
Do you want to celebrate it? – Well, in fact it is not difficult. But you shouldn't expect that the local authorities will organize something devoted to this event. As a rule, they do nothing. What should you do? – First of all, ask the private companies, they may have various kinds of competitions on August 21st and you will be able to join.
If it is impossible, organize your own celebration. We propose you to do the following:
Register on the services. At the same time, we recommend to find our as much as possible about the existing rules, features and FAQ. You see, we can't describe you everything. And in fact each game has its own nuances.
Look at the map in the area where you are going to hike, walk and ride. Or vice versa! Find the place you like and most importantly – a cool attraction nearby, and go there!
When searching on sites, you need to pay attention to the type of the game you has been involved in.
It can be a traditional direction. And as it has been already mentioned above you will immediately get the coordinates and signs of places where the cache is hidden. And maybe step-by-step – in order to find a treasure, you will have to first execute a whole quest, running around the surroundings and looking for a tip. The last one is called virtual – on the spot you need to find some kind of inscription or take a photo and send it to the site. Under this condition, you will not find a real treasure and you will visit an interesting place and get an unforgettable experience.
International Geocaching Day Facts
The matter "What is the date of Geocaching Day in 2022?" involves a lot of amazing details. Today we are going to share some of them with you.
Frankly speaking, it is very easy to start do geocaching. In fact, all you need is a registration on the particular sites (the choices are endless), a smartphone and an app for geocherga, a pencil and, of course, the spirit of adventurism.
As a rule, it is recommended to start with the easiest traditional caches and, moving to other types, also start with the easiest tasks. On the most popular site, which is geocaching.com, you can find more than 3 million caches. Participants from more than 200 countries are registered on this site. For example, in Finland, those who are actively engaged in this type of activity, almost 300 thousand, and the cache themselves – approximately 65 thousand.
Following the experts, the most interesting thing about geocaching is spending time in nature and in all sorts of new places. When looking for hiding places, along the way you often discover places that you haven't known about before.
Geocaching is a fun way to diversify your day with outdoor walks and develop your thinking through fun activities. This hobby requires a lot of concentration, and it is also a very good counterbalance to rush and stress: during the "hunt" for caches, there is no time to think about work or study.